Just like their parents, kids need passports to fly internationally too. But Kim Ross wasn't aware of this requirement. She says the travel agent she used to book her family's dream vacation never informed her. But when the family tried to check in for their flight to Turks and Caicos, Delta Air Lines quickly broke the bad news. Without passports, Kim's children weren't eligible to fly internationally, and the airline denied boarding to the family.
Kim blames her travel agent for their ruined vacation. But is that a fair place to put the blame for being unaware that her kids needed passports?
Every passenger, including babies and kids, needs a valid passport to fly internationally. But it would appear from our growing files of passport mistake stories that many travelers are unaware of this requirement.
Your kids need passports for this international flight
Kim says this trip was to be a warm-weather winter break.
"I used the professional services of Kristi, my travel advisor, to plan this dream trip," Kim explained. "She booked our entire trip, including flights, and I gave her our information regarding passports on the forms she provided via email. She said we were good to go."
The family definitely was not good to go.
Bright and early on the day their trip was set to begin, the family headed to the airport. But all of their vacation excitement suddenly came to an abrupt end at the check-in counter.
"The Delta Air Lines employee asked for our passports," Kim recalled. "I handed over my passports and our passport cards."
That was the moment that Kim learned that passport cards are never valid for international air travel.
"This is an international flight, the kids need passports to fly to Turks and Caicos," the Delta Air Lines agent informed Kim.
They would not be allowed to fly to Turks and Caicos without passports and the family was denied boarding.
How to quickly get the kids the passports that they need
The Delta Air Lines agent recommended that the stunned family go to the nearest regional office that could process an Urgent Travel (emergency) passport.
Not willing to give up on their dream vacation just yet, Kim and her husband did some quick research. Then they set out on an ambitious quest to get the kids the passports they needed to salvage the trip. The odyssey would take the determined family through 4 states and even into Canada.
We loaded our vehicle and drove to Detroit, Michigan, to the closest passport agency. We had an appointment booked for Monday at 8 a.m. But late Sunday night, we received an automated phone call stating that our appointment was canceled because of the weather in Detroit.

Our next option was to drive to the next closest location in Buffalo, NY. We drove most of the night to arrive in the morning at the passport agency. We waited for eight hours and finally got our appropriate passports. We then drove back to Cleveland and got a hotel.

Kim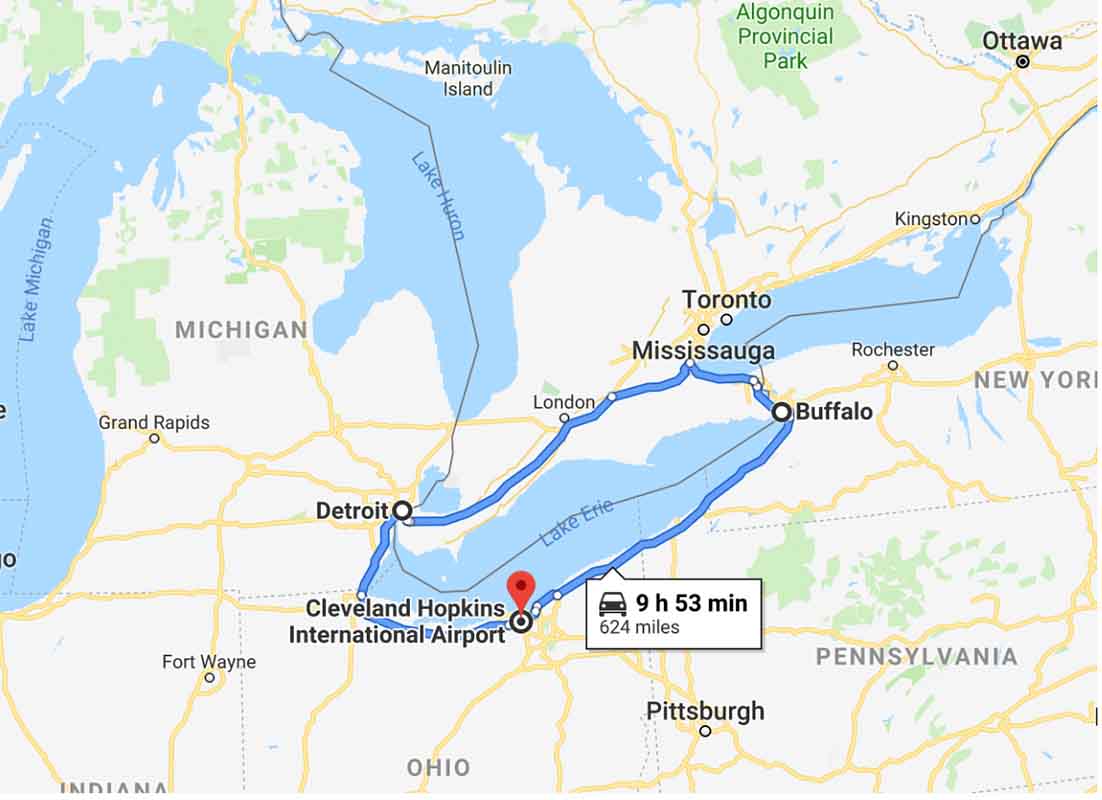 Exhausted but with passports in hand, the family arranged to fly to Turks and Caicos the following day.
Isn't it the travel agent's job to tell us the kids need passports for our trip?
Kim says the family finally arrived in Turks and Caicos two days later than scheduled. And with the help of her travel agent, Kristi, they extended their stay at Beaches for two extra days.
"On arrival, our entire family was tired and stressed. So the trip was tough to enjoy," Kim explained. "Because we adjusted our return date, the kids missed school and we had extra work waiting at our jobs."
All in all, Kim says the passport fiasco and ensuing chaos overshadowed the dream vacation they had looked forward to for so long. That's when she decided that it was all the result of her travel agent's mistake.
I feel this was a direct professional oversight by our travel agent. We incurred additional expenses of $1,821 from hotels, gasoline, expedited passport charges, change of flight charges, and meals. We traveled hundreds of miles via auto, and I cannot put a price tag on the disappointment and stress this caused my family. If she had just told us that kids need actual passports, we could have avoided all of this.

Kim
But soon, Kim did put a price tag on this fiasco: $10,000.
Yes, kids need passports to fly internationally. But who is responsible here?
My fellow advocate Dwayne Coward took charge of this case. He reviewed the entire paper trail and then had some hard truths for Kim.
First, what Kim provided to our team showed that under her flight confirmation was the following statement.

And if Kim had visited the recommended site, the same Department of State website that we recommend all travelers visit prior to international journeys, she would have found all the information she needed to avoid this catastrophe.
It is clear that all U.S. citizens, including children, need passports to fly to Turks and Caicos.
Kim told Dwayne that she was under the impression that the passport card met the requirement for entry.
The top of the passport card says 'passport.' I had no idea the difference between a passport and a passport card. I would have really appreciated [Kristi] using her professional knowledge and not just asking me if we had passports.

Kim
Although Kim wasn't aware of it, there is a critical distinction between the two. Only an official passport can be used for international air travel. A passport card is only valid for domestic air travel and international land and limited sea travel.
And if Kim had taken a closer look at her kids' passport cards, she might have noticed some vital information on the back of each card.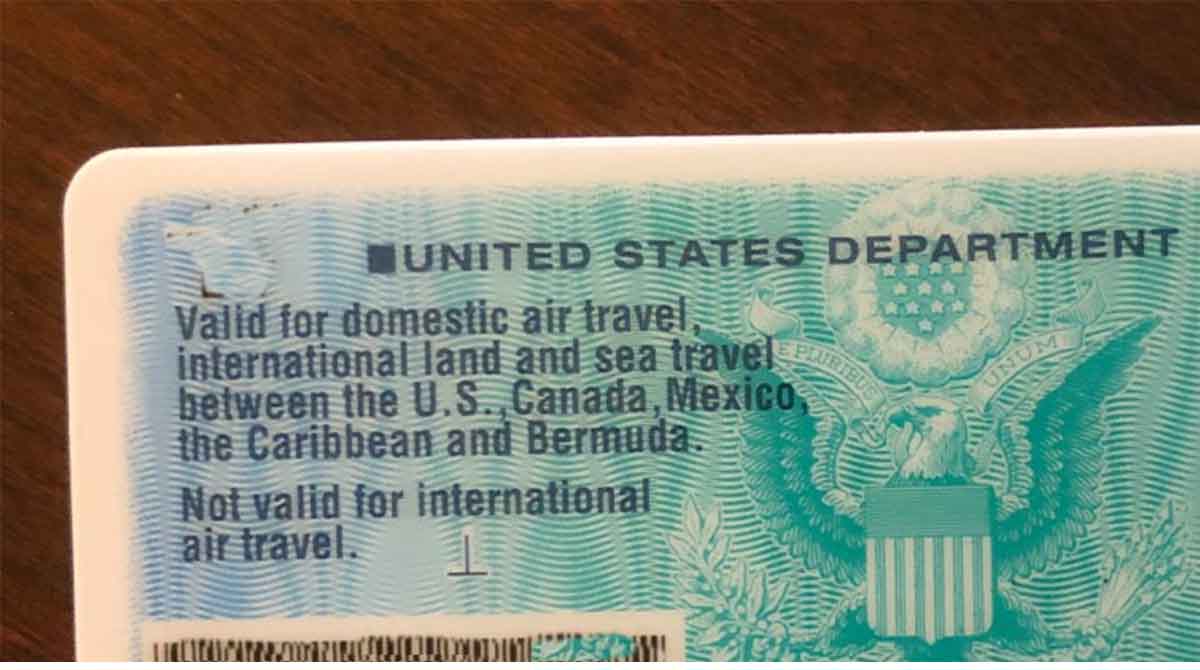 What's the difference between a passport card and a passport?
The passport card: A limited ID
Costs $65 for a first-time adult applicant and is good for ten years
Costs $50 for an under 16-year-old applicant and is good for five years
Can be used for domestic air travel
Is valid for land crossings into Canada and Mexico
Can be used for entry to ports of call during a cruise throughout the Caribbean, Mexico, Canada and Bermuda.
The passport book: Your passport to the entire world
Costs $165 for a first-time adult applicant and is good for ten years
Costs $135 for an under-16-year-old applicant and is good for five years
Is required for international air travel
Can be used for domestic air travel
Can be used for cruises around the world
Is valid for land entry to countries worldwide
Likely because the U.S. passport card is dramatically cheaper than the passport book, many Americans opt for the card. But as we've seen repeatedly, that's often a mistake for these would-be travelers:
The travel advisor defends herself
After reviewing all the correspondence between Kim and her travel agent, Dwayne reached out to Kristi. He wanted to hear her side of this mishap.
Kristi quickly responded to Dwayne's inquiry with a rebuttal of Kim's claims that she was responsible for this fiasco.
As an agent, I pride myself on providing clients with all the necessary information before travel.

Unfortunately, I did not personally see the passport in question before traveling, therefore did not know that the children [only had] passport cards.

I have numerous emails from [Kim] stating that they did have passports. She sent me a copy with expiration dates for her and her husband, but nothing for the kids. I have an email that I sent her that I said I never received a copy of her children's passports. I told her that I really need to check the expiration dates. Her comment: Both kids have passports, and here are their expiration dates.

Kristi
Kristi went on to explain that she was shocked by Kim's recent change of attitude toward her. She told Dwayne that as recently as two weeks previously, Kim had been asking her for assistance with a trip insurance claim over this incident. (FYI: This is not an event that a trip insurance policy would likely cover.)
While I would have liked the outcome to be different, I feel that I did my best as a travel agent, given the information Kim provided me. I went above and beyond from the minute she contacted me, until 3 in the morning, when I was still talking with her as they were headed to the airport.

She thanked me numerous times for my assistance. She was extremely thankful and happy during the entire booking process, and I am sorry that she is going to these extremes over something that they really should have been aware of.

Kristi (travel advisor)
The bottom line: If you need a passport, your kids do too!
In the end, Kristi stands firm that she did all she could for her client. It's unlikely that there will be anywhere else that Kim can turn to for reimbursement. Travelers should keep in mind that, ultimately, it's always your responsibility to know and possess all required documentation for your destination (See: Welcome to Switzerland. Now you're going to jail!).
And remember, without exception, your kids (and babies) need the same documents that you need for travel. If you need a passport to go somewhere, your kids need one too. (Michelle Couch-Friedman, Consumer Rescue)