Have you checked the expiration date on your passport recently? If you haven't, and your plans for this summer include international travel, you better go have a look. Unfortunately, if you need a new passport, you won't be able to get one fast using standard or expedited methods.
As of March 24, the U.S. Department of State says the current processing time for a standard passport application is 10-13 weeks. Expedited applications are projected to take 7-9 weeks. However, based on our complaint files, these time frames are on the low end of the scale.
But there is still a way you might be able to get a new passport fast in 2023. I say "might" because this way is not for the faint of heart — it won't be easy, cheap, or guaranteed.
Here's how one determined traveler obtained a brand-new passport in just several days and how you can, too, if you're up for the challenge.
Oops! My passport expired — again!
Imagine your entire family is excitedly packing for your first international adventure since the beginning of the pandemic. You'll soon be on your way to the Caribbean to relax and enjoy some sun and tropical drinks.
Or will you?
The traveler in this tale neglected to look at his passport's expiration date until a few nights before his family's trip. That's when he was shocked to discover the document had expired – two years ago!
But no worries, he thought. Consumer Rescue could surely help him.
Why was this guy so confident about that, you might ask.
Well, that's the embarrassing part of this story.
The traveler in need of a new passport is my husband. The family, happily packing for the trip that was now in jeopardy, is mine.
Worse, this isn't the first time this husband of mine has found himself in this type of passport fiasco.
Can this trip be saved? (Hint: Not without a new passport)
As you can imagine, the mood in our household swiftly changed. As a travel ombudsman, I was well aware that in 2023, it's nearly impossible to get a new passport fast.
The U.S. Passport Service has been overwhelmed with the onslaught of applications as COVID restrictions around the world have lifted, and Americans are rediscovering their love of international travel.
Frankly, I was doubtful that we would be able to find a way to get my husband's passport renewed in time for our trip. But this was a special vacation. We were traveling to St. Martin to celebrate my youngest daughter's 18th birthday, and we were meeting friends and extended family on the island.
So I had to try to save this trip.
If I could snag my husband an appointment at a regional U.S passport office based on an "urgent travel" need, I knew, he could have his passport within hours.
But I also knew those appointments are quite limited and are increasingly difficult to obtain. However, living just outside of New York City gave us the advantage of being in close proximity to quite a few regional passport agencies.
I hoped I would be able to secure an appointment for my husband at one of those passport offices.
That turned out to be a lofty goal.
Limited hours to call for an appointment at a U.S. passport agency
Our first obstacle: The hotline to make an appointment at a regional U.S. passport agency (1-877-487-2778) is only live Monday-Friday, 8 a.m. to 10 p.m. (Eastern Time).
It was Sunday night when my husband discovered his passport was expired and needed to be renewed. We wouldn't even be able to begin to try to get an appointment until the next day.
I spent the evening scouring the internet to find out if there was any other possible way to get a passport fast. Bottom line: There isn't.
In past years, before the pandemic, passport expeditor companies were able to bypass traditional routes for renewals. For a $250 fee, these services would do all the work for the traveler and deliver a brand-new passport within hours.
I know this because, as I alluded to above, this isn't my husband's first time overlooking his passport's expiration date until an international trip was set to begin.
What about those passport expeditor services?
Some years ago, we were taking my mother-in-law and niece to France for spring break. That is until he handed over an expired passport at the check-in counter and was denied boarding our flight.
Just like the many travelers you've read about on this site who have been denied boarding international flights and cruises because of a missing or expired passport, it was soon clear that he wasn't flying anywhere that night.
My husband headed out of the airport with a promise that he would try to meet us in Paris as soon as possible.
And I headed to the City of Lights with my mother-in-law.
It was certainly not how I expected that trip to start out.
American Express Travel Services directed my husband to a trusted passport expeditor in New York City, who quickly was able to get a new passport for him. He met us in Europe the next day.
But those services don't have any special clout in today's post-pandemic world. The ones that still exist may just be preying on desperate travelers who have waited too long to renew their passports.
Warning: On its site, The U.S. Department of State warns travelers that couriers and expeditors are not able to get you a passport any more quickly than if you apply at a U.S. passport agency. So beware if a company claims to be able to get your new passport fast for a hefty fee.
In 2023, the only way to get a new passport immediately is the hard way… no shortcuts now.
Getting an endless busy signal … and then success!
The Monday morning before our scheduled family trip to the Caribbean, I dialed the U.S. Passport Service's number a few moments before 8 a.m. I got a busy signal. I spent the next half hour dialing the number over and over and getting a busy signal each time.
Then… surprisingly… success. But only partial success. I was now connected to the scheduling system for an appointment at a regional passport office. However, there would be a lengthy wait to reach a human.
The good news? The system counts down the minutes until you can expect to speak to a person.
After about 45 minutes, there was a real agent on the phone. He asked a few questions about the nature of my husband's urgent travel to confirm that the trip was imminent.
The scheduler searched his database, first for appointments at one of the regional passport offices in a reasonable radius of New York City. Then gradually, his radius got wider and wider. Until finally, he explained that there were no appointments anywhere in the entire system for the next five days.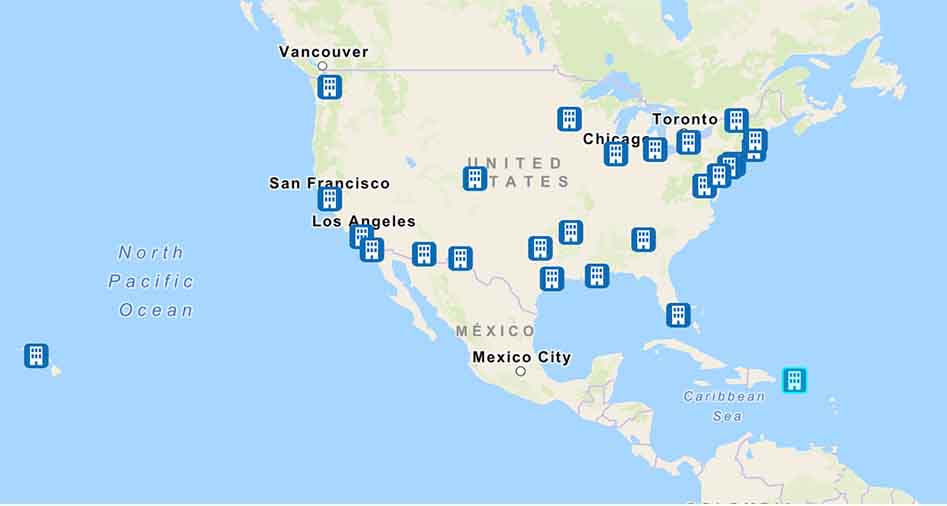 The representative recommended that I try back in an hour because the system constantly updates. An appointment at one of the passport agencies could open up at any time, he advised.
Dejected, I hung up and redialed… and went through this same process five more times.
I was beginning to think I was on a fool's errand trying to get my husband a new passport in time for this trip.
You can get a new passport tomorrow – in Puerto Rico
But then several hours later – real success!
The person on the line said that an appointment had just opened up the next day – in Puerto Rico. I quickly grabbed it.
Then we spent the next several hours planning the logistics of flying from New York to San Juan for the passport appointment. Next, I filled out all the required documentation for his passport renewal. My husband went to CVS to get his new passport photos.
And even though we were all flying to the Caribbean and it would seem like a convenient hop from Puerto Rico to St. Martin, it wasn't.
Because of last-minute unavailability of flights between the two islands, my husband had to book a flight back to New York to connect to a flight to St. Martin.
Nothing about this trip was going smoothly.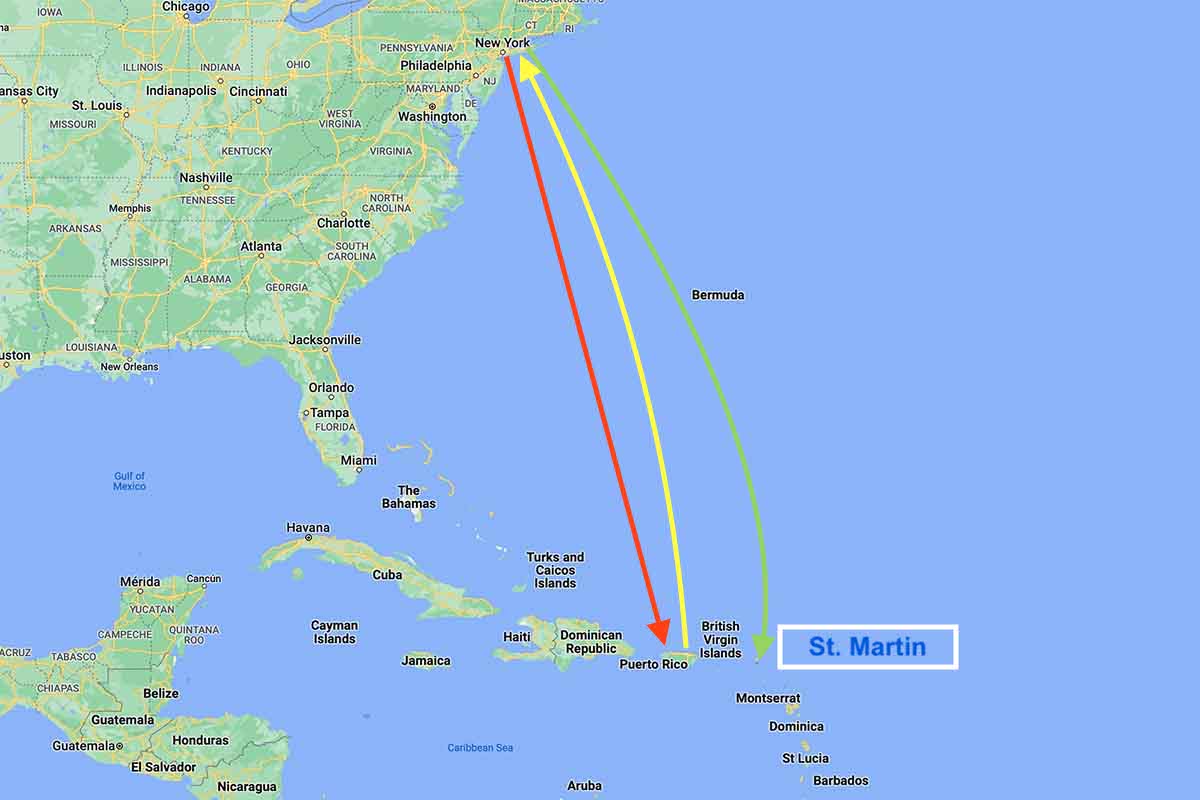 Here's what to bring to your appointment
The next day, the girls and I flew to St. Martin to begin our vacation. My husband flew the 1,600 miles to San Juan and went straight to his appointment at the U.S. passport office there.
At the passport agency, the agent required the following items to process the document that afternoon:
Proof of international travel within 14 days of the appointment
DS82 (previously completed passport renewal form)
His expired passport
A check or money order for the renewal fee ($130)
A check or money order for expedited processing ($60)
His passport photo
Then the processor gave my husband a ticket to return later that day to pick up his new passport. From start to finish, it took about six hours.
Note: The in-person fees for a passport renewal are the same as for an expedited passport by mail ($130 application fee and $60 processing). But the extra flights and hotels involved in this fiasco tacked on an extra $1,500 to the vacation.
Soon my husband was on his JetBlue flight back to New York, where he would spend the night before boarding a United Airlines flight to St. Martin.
Finally, after two days of traveling nearly 5,000 miles, he landed in St. Martin and joined us for the vacation that was already in progress.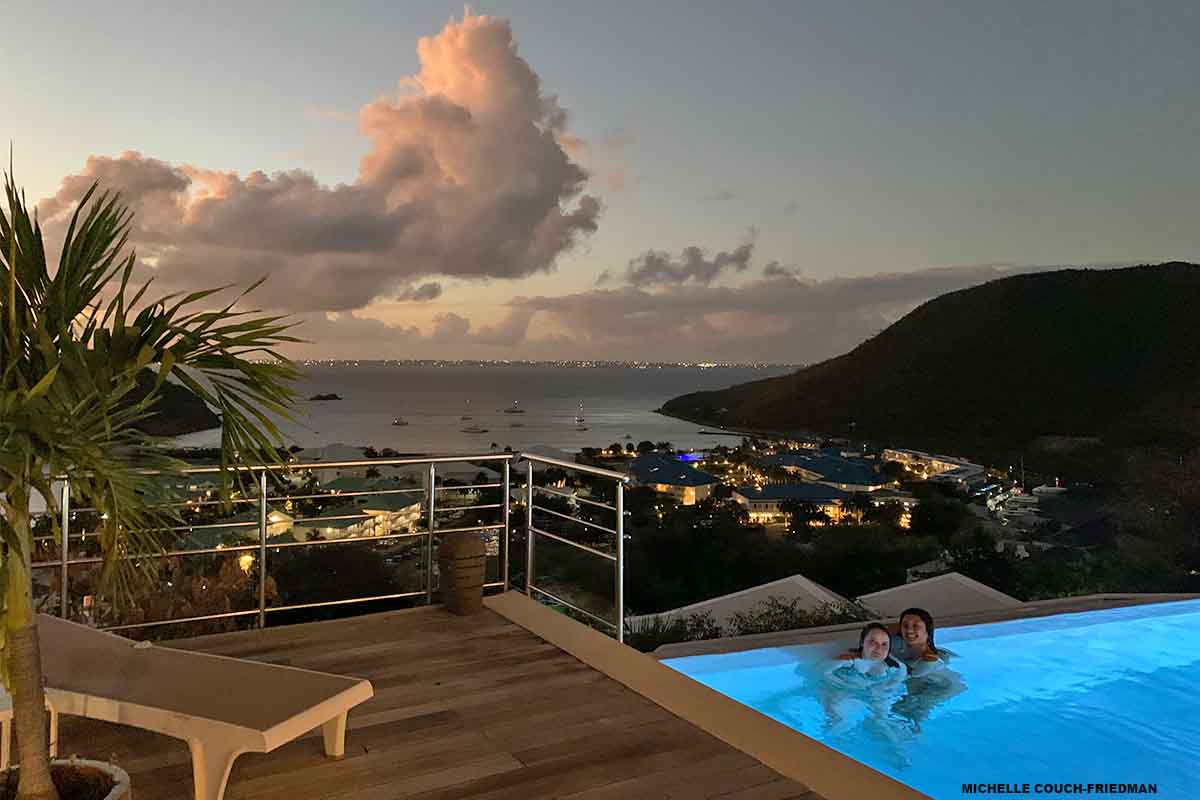 5 steps to get your passport fast with an Urgent Travel need
1. Determine if you are eligible
You must have a confirmed international trip in the next 14 days in order to qualify for an appointment at one of the regional passport agencies. Note: You will be required to provide proof.
2. Call the National Passport Service
Here's the tricky part: Scoring an appointment at one of the 26 regional passport agencies in the United States. There are limited slots available, and you can only make an appointment by calling 1-877-487-2778. This number is operational from 8 a.m. to 10 p.m. Monday through Friday (Eastern Time).
For the hearing impaired, the number is 1-888-874-7793.
If your passport needs are due to a life-or-death situation, you can call 202-647-4000 during hours in which the above lines aren't open. Do not call this number if you don't have a life-or-death problem.
Note: Make sure that your appointment is in your name. You can't use someone else's appointment, and the passport agencies do not accept walk-ups. You will be rejected at the door if you try to use someone else's appointment.
3. Print out and complete your passport application ahead of time
Before you show up at your appointment at the U.S. Passport Service's regional office, print out the application and complete it. These Passport forms can be found here on the U.S. Department of State website.
4. Bring all the necessary documents with you to your appointment
Remember to bring your current passport, a check or money order, your passport application or renewal form, your photos, and proof of your imminent international travel.
5. Return later in the day and pick up your newly minted passport.
It will be a few hours before you'll be able to pick up your new passport, so plan accordingly.
The Bottom Line
Waiting too long to renew or apply for a passport in 2023 can be an expensive and anxiety-provoking fiasco. For most travelers, it's too late to renew your passport in time for an international summer vacation.
The good news is that there are plenty of beautiful destinations – even tropical ones like Puerto Rico or the U.S. Virgin Islands – you can visit without a passport until the U.S. Passport Service is less inundated with requests.
Of course, you can also consider taking a closed-loop cruise if you don't have a current passport. But proceed with caution, as cruising without a passport comes with its own perils.
As for me, I've got another ten years before I have to worry about my husband and his next passport fiasco. 😝 (Michelle Couch-Friedman, Consumer Rescue)
Last Updated on August 3, 2023 by Michelle Couch-Friedman