The cruise itinerary changes on Iris Fennel's Baltic Sea journey completely ruined her trip. She says Norwegian's Breakaway sailed right past three out of five of its scheduled ports of call. Based on that ratio, Iris has calculated the cruise line should give her a 60 percent cash refund.
But does the cruise line owe Iris anything for these changes to the itinerary?
This tale is a harsh reminder of the reality of cruise schedules. These itineraries can be as fluid as the seas the cruise ships sail upon. In fact, the captain can change course for a plethora of reasons with little to no notice to the passengers. And if you're curious as to what the company owes you if your cruise makes a giant deviation, read your contract. The surprising truth is there.
Iris wishes she had read that contract before she booked this misadventure.
There are significant itinerary changes to this birthday cruise
Iris decided to celebrate her 60th birthday with a cruise through the Baltic Sea. She chose Norwegian Cruise Line specifically for the unique itinerary it offered. As Iris prepared for her celebratory journey, she spent time learning all about the cities she would soon visit.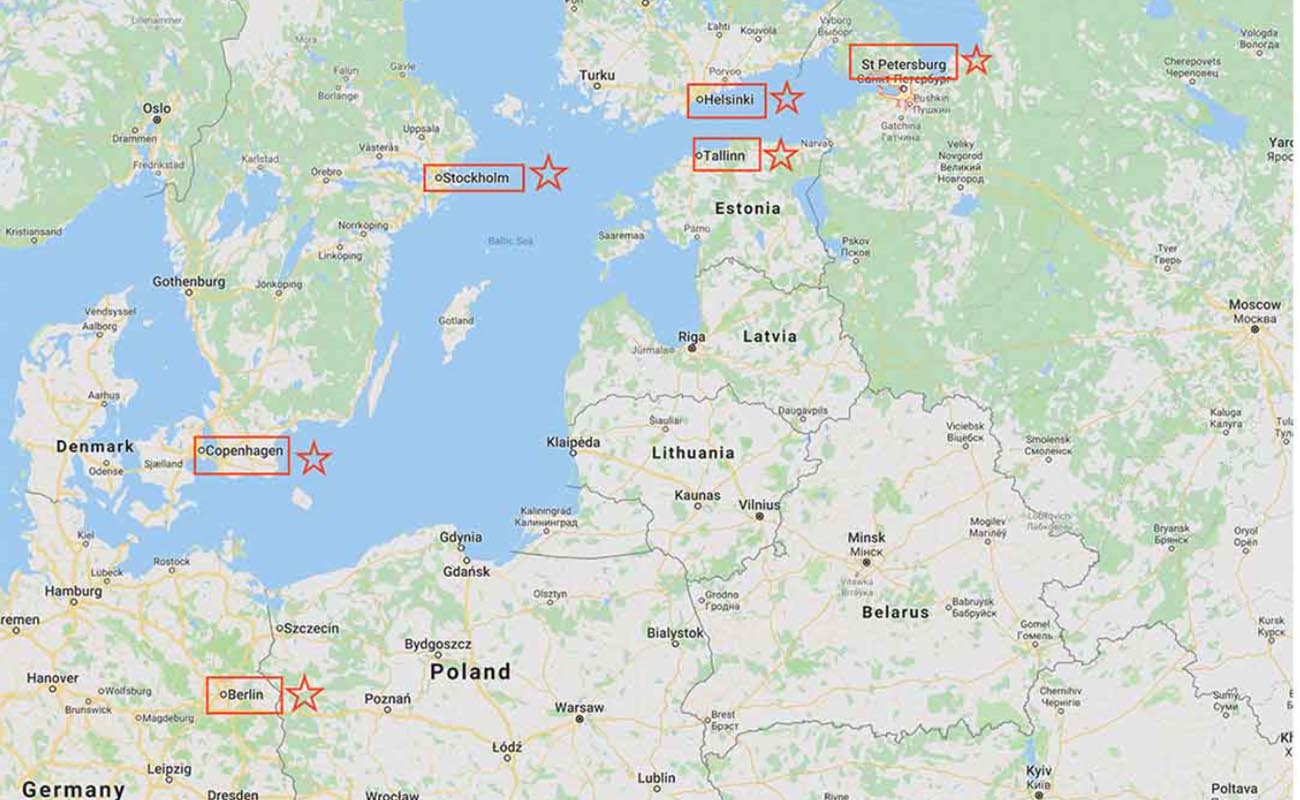 Unfortunately, after all that preparation, Iris missed most of those eagerly anticipated destinations. Shortly before boarding the Breakaway, Iris learned that the cruise would spend most of its time off-course.
"I feel totally ripped off," Iris explained. "NCL canceled three of the five ports of call on the cruise. These changes ruined my trip. This cruise was my dream vacation that I had been planning for so long."
To add insult to injury, Iris says that the cruise line didn't even offer her a complimentary glass of wine for her birthday or for the dramatic itinerary changes.
The new cruise, according to Iris, included many "boring" times with nothing to do. Her frustration grew with each passing day. She says the itinerary changes absolutely ruined the trip.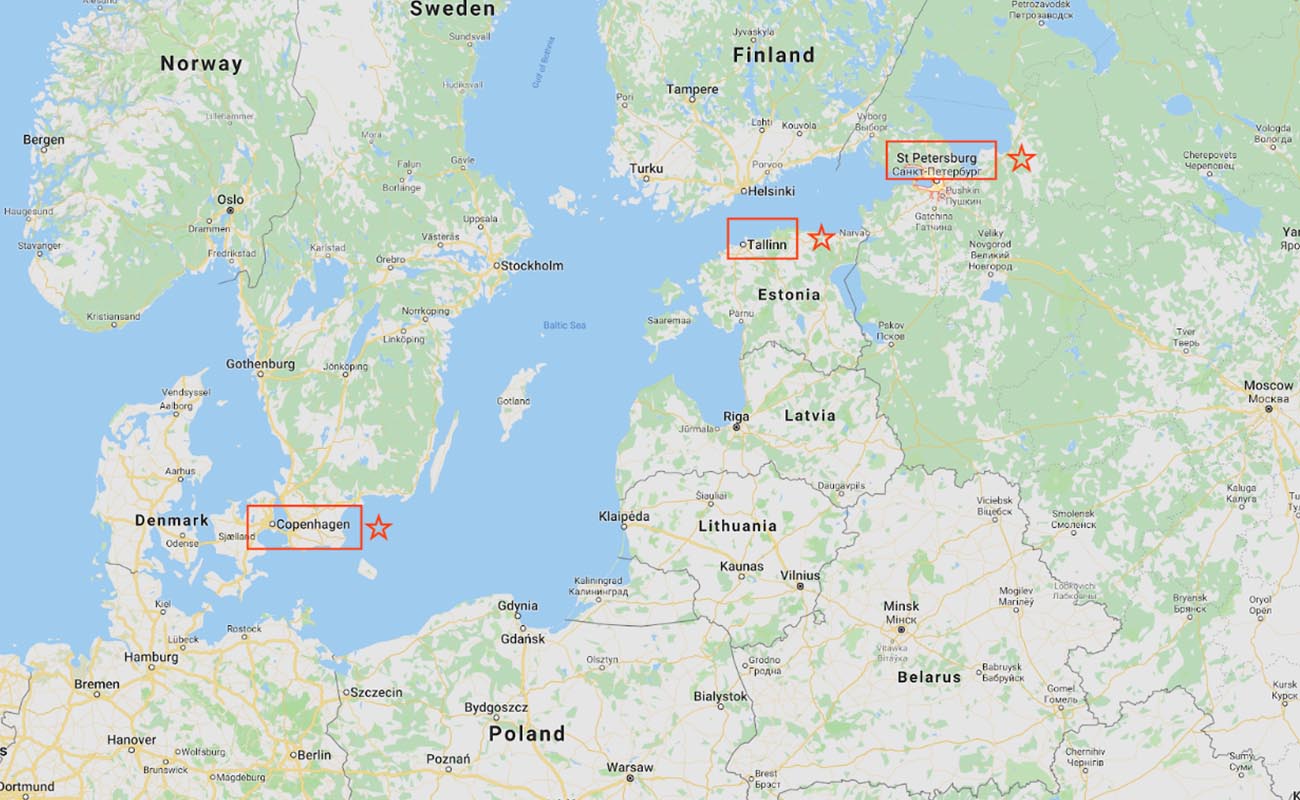 Fennel completed the disappointing cruise and flew home. That's when she began one of the most misguided self-advocacy attempts I've seen in some time.
A ruined trip: a 'terrible excuse for a cruise.'
Having never read our helpful guide about how to fix your own consumer problem, Iris began sending lengthy emails to NCL, filled with accusations of fraud and impropriety.
[NCL] destroyed my dream vacation, which I had been planning for a long time for my 60th birthday. You should be ashamed of yourselves and your position on this particular cruise. Your captain was booed at the information night the day before we had to leave this terrible excuse for a cruise. There has to be a refund as I did NOT get what I paid for so that would be considered fraud.

Iris to Norwegian Cruise complaining about the itinerary changes.
Iris went on to explain to NCL that she expected a 60 percent refund for the omitted parts of her cruise. She said a replacement cruise and airfare to get to that cruise would also be an acceptable resolution.
I am not going to accept anything other than a refund for the three ports you canceled for no obvious or explainable reasons other than the old standby the "weather." No way can this be your excuse.

You cannot simply cancel people's paid for ports, just because the captain thinks he can't do it. Maybe NCL should consider hiring more experienced captains for the Baltic trips. The weather that we saw the whole time we were there was nothing but rainy.

Iris proposing a resolution to NCL
Fact: If your itinerary changes, the cruise line doesn't owe you a refund.
NCL responded to her request for a refund over the cruise itinerary changes with a firm no. The representative referred Iris to her cruise contract, which she said explained the cruise line's obligation in this circumstance. NCL's response ended with a goodwill gesture of a free cabin upgrade on a future cruise.
The upgrade offer did nothing to satisfy Iris's anger about her cruise itinerary changes. In fact, it infuriated her even more. She told the agent that she could think of nothing less appealing than taking another cruise with NCL.
With the way that NCL is treating me concerning this ruined trip would you want to go on another cruise with NCL? All we did on this cruise was sit on the ship with nothing interesting to do. Overcrowded, no decent shops, no suggestion of transfers to the cities we were stuck in. NOTHING …just your greedy policy so u could make us buy things on the ship. This is not acceptable.
FYI: If you're trying to persuade a company to see things your way, making insulting accusations will never end in your desired result. Not surprisingly, this approach didn't work for Iris either.
But even if Iris had the best strategic plan to advocate her complaint, could she have been successful?
Pay for a cruise cabin, not a destination.
When Iris's frustrated request for help arrived on my desk, I certainly sympathized. After all, if you spend two years planning a vacation to specific destinations, isn't it reasonable to expect to go there?
The problem, of course, is that cruises are unusual creatures. When you pay to take a cruise, you're paying for a cabin on a ship, not a destination. This reality is true across the cruise industry around the world.
Iris was under the impression that she paid NCL to take her to those five cities. Unfortunately, this was a mistaken but not uncommon belief.
Over the years, I've received hundreds of angry complaints from passengers who have found themselves on cruises that have gone off course. These consumers all express the same disbelief that a cruise line can change any and all ports of call with no obligation to financially compensate the passengers for the inconvenience.
But it's true.
Passenger Alert: If you take a look at a typical cruise contract, you'll see that you aren't guaranteed a trip to any specific destination. Think of your ship as a floating hotel. You're guaranteed a place to sleep, but the location of the vessel may not be where you expected it to be.
Fact: Your cruise can deviate from its schedule for any reason.
Don't believe me? Iris didn't, and her reaction to this information is not unusual. Many consumers who have contacted us in these situations find it hard to grasp. But let's look at the NCL contract and what it says about itinerary deviation:
(c) Itinerary Deviation: The Guest agrees that the Carrier has the sole discretion and liberty to direct the movements of the vessel, including the rights to: proceed without pilots and tow, and assist other vessels in all situations; deviate from the purchased voyage or the normal course for any purpose, including, without limitation, in the interest of Guests or of the vessel, or to save life or property; put in at any unscheduled or unadvertised port; cancel any scheduled call at any port for any reason and at any time before, during or after sailing of the vessel; omit, advance or delay landing at any scheduled or advertised port; return to port of embarkation or to any port previously visited if the Carrier deems it prudent to do so; substitute another vessel or port(s) of call without prior notice and without incurring any liability to the Guest on account thereof for any loss, damage or delay whatsoever, whether consequential or otherwise.
The truth is that your cruise ship can change its schedule at any time before or during the cruise. So it's important for passengers to be aware of this fact since the repercussions can stretch far beyond just an inconvenience.
Regular readers of our site will remember the shocking tale of Natalie Durflinger, who was left behind in Mexico after a cruise schedule change hit her totally by surprise. Her trip was ruined by a schedule change, but in a different way.
No cruise line guarantees a specific destination.
Unfortunately, Iris never had a guarantee that she would be visiting any of the destinations she was looking forward to seeing. But she didn't know that because she had never read the contract.
When I explained all of this to Iris, she continued to express disbelief that this could be legal.
Michelle, so even if [NCL] knew about bad weather canceling 2 of 5 ports just a week or so before my cruise they can still rip people off. This should be a story for 20/20 or some national news story about unscrupulous businesses such as NCL.

Iris to Michelle
Iris told me that she would never have booked with NCL had she known that these changes were a possibility. But I had even more bad news for a bewildered Iris: every cruise line has this same policy. Even if she had selected another cruise line, the outcome could have been the same.
Iris says she will continue to pursue her complaint against NCL. She says she will not accept that this can be a legal way to operate. And although I can't put her story on 20/20, I promised Iris that I would tell it here.
Here's how to make sure cruise itinerary changes don't ruin your trip.
There are a few things that passengers can do to lessen the impact that cruise itinerary changes can have on their trip. Here's how to make sure you don't end up with a ruined trip.
Read your cruise contract:
In Fennel's case, she was blindsided by her cruise's schedule changes because she didn't read her contract. So she was unaware that a deviation was even a possibility. To minimize surprises on your cruise (including terrible views from your cabin), you should always carefully read the contract of carriage — before embarkation.
Never book a cruise in order to see a specific destination:
You should never book a cruise for the primary purpose of visiting a particular location. If you do, you could be in for a giant disappointment if your cruise deviates from its itinerary. Take a land trip if you want to ensure that you will visit a specific place.
Don't book nonrefundable cruise excursions:
Booking nonrefundable shore excursions can lead to a big financial headache should your captain find it necessary to change course. If you choose to book your shore excursions through a third party, make sure the tour is refundable in case you need to cancel.
Consider Cruise Itinerary Change trip insurance:
Nationwide offers a unique trip insurance policy specifically for cruisers. Should your cruise itinerary change after departure, you'll be eligible for up to $1,000 reimbursement for nonrefundable shore excursions. That cash can certainly soften the sting of missing a much-anticipated port of call.
File a complaint: Although there is no federal government agency that oversees cruise passenger customer service problems, passengers can file a complaint with the Federal Maritime Commission Office of Consumer Affairs and Dispute Resolution Services(CADRS). You can get more information about CADRS here.
The Bottom Line
Cruise itineraries can change at any time. So be prepared to roll with any alterations to your plans. In the end, being aware of possible changes will lessen the chance that a surprise deviation will ruin your trip. (Michelle Couch-Friedman, Consumer Rescue)