The remnants of Vantage Deluxe World Travel have been sold to Pacific Travel Partners, a subsidiary of Aurora Expeditions, for $2 million.
Pacific Travel Partners will operate the new company as Vantage Explorations.
This outcome has surprised many following the Vantage Travel bankruptcy proceedings since late June, as competing bidder United Travel was widely expected to emerge as the winner.
And there were more surprises when the purchase agreement details were revealed in U.S. Bankruptcy Court on August 9. For Vantage customers, who are collectively owed $108 million, the offer from Pacific Travel Partners is considerably better than the initial sale proposal from United Travel.
Now that the assets of Vantage Travel have been sold to Pacific Travel Partners, here's what customers should know.
What Pacific Travel Partners and Aurora Expeditions will offer Vantage Travel customers
As part of the sale agreement, Pacific Travel Partners will provide Vantage Travel customers with future travel credits equal to 100 percent of the value of the refund owed to them at the time of the bankruptcy. As with the original sale proposal, there are redemption guidelines and limitations:
The credits can be redeemed with either Aurora Expeditions or Pacific Travel.
Travelers may pay for up to 50 percent of the cost of a new ocean trip with their credits.
Travelers may use their credits to pay for up to 20 percent of river or land tours. (Note: Although there are no river cruises currently operated by either company, these are planned for the future.)
Travel credits can be shared with friends and family but can't be sold.
Customers can apply their credits to as many trips as they like until they are gone (at the percentages given above) until November 2028.
What to know about traveling with Aurora Expeditions or Pacific Travel
All passengers must be medically approved for travel.
Each customer must independently research and purchase their own travel insurance.
Tour payments will be placed in an escrow account until the day of departure.
Except for contact information, all personal details (credit card, banking, passport numbers) will be deleted ten days after the customer's trip.
Vantage Travel customers have questions
Since the announcement of the sale of Vantage Travel to Pacific Travel/Aurora Expeditions, questions from customers have flooded the Consumer Rescue helpline and our 2,100-member strong Facebook group dedicated to Vantage customers.
Here are the most frequently asked questions from Vantage Travel customers.
Who bought Vantage Travel?
Pacific Travel Partners, a subsidiary of Aurora Expeditions, bought the assets of Vantage Deluxe World Travel after a bankruptcy auction held on August 7 and 8, 2023. Judge Janet Bostwick approved this purchase in U.S. Bankruptcy Court in Boston on Aug. 14, 2023.
Why can't I find any information about Pacific Travel Partners?
Naturally, when it was announced that Pacific Travel had won the auction to buy the assets of Vantage Deluxe World Travel, customers started scrolling through the internet to learn about the new company. Confusion immediately ensued when many could find no internet footprint for Pacific Travel Partners.
There's a simple explanation.
Pacific Travel Partners is a brand new company created solely in anticipation of bidding and hopefully purchasing Vantage Travel through the bankruptcy court. It has no employees, crew, ships, or tours available – yet.
But although Pacific Travel has no internet footprint or reputation to boast of, its parent Aurora Expeditions does.
Having been in business since 1985, Aurora Expeditions, headquartered in Australia, is a well-respected adventure tour operator focusing heavily on The Arctic and Antarctic regions of the world.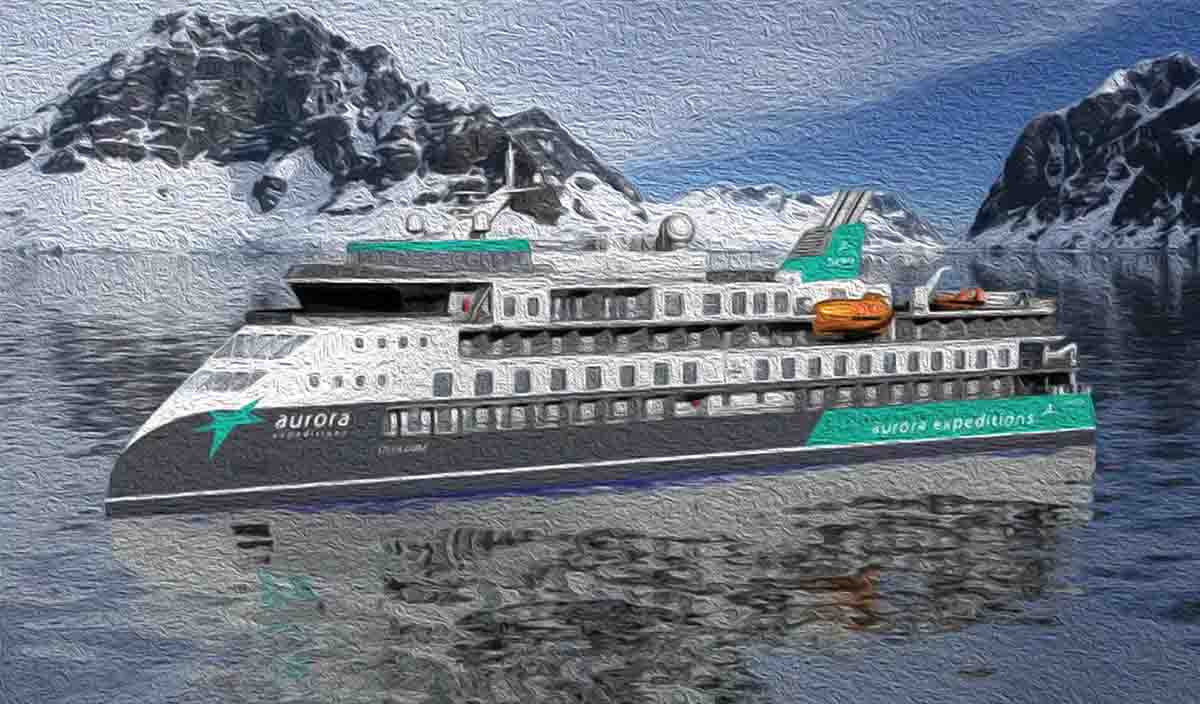 Will Vantage Travel executives work at Pacific Travel?
In a word: No. The leftover Vantage Travel executives will not be hired by Pacific Travel or Aurora Expeditions.
An earlier version of the bankruptcy proposal indicated that the new owner of Vantage Travel would be required to hire the four or five remaining executives of the company. That made many Vantage customers understandably angry.
But that was before Pacific Travel became the front-runner to buy what's left of Vantage.
In a conversation I had with the chairman of Aurora Expeditions this week, he made it clear that was no longer the case.
We have no relationship to the former owners or management of Vantage Travel business and do not intend to employ the former senior management going forward.

Neville Buch, Chairman of Aurora Expeditions and Pacific Travel
This information was music to the ears of many Vantage customers, who could not imagine patronizing another company led by the very executives they blame for their lost cash and trips.
What is Form 410 Proof of Claim?
All Vantage Travel customers who believe they are owed a refund should file Form 410, "Proof of Claim," through the bankruptcy court via Stretto. By submitting the Form 410, you will ensure that you are on the list to receive travel credits from the new company.
At this time, it is possible to file Form 410 electronically through the link above. You can also confirm that you've successfully been added to the claims list by checking here (using just your last name) about 10-14 days after you've submitted the form.
How can I spend my travel credit?
It's true that there are no tours available to book at Pacific Travel at this time. Until that company is up and running, Vantage customers are free to use their credits on a trip with Aurora Expeditions.
Former Vantage customers may be interested to know that Aurora is currently operating Ocean Explorer (one of the ships formerly part of the Vantage fleet) for some of its tours while its vessel, Greg Mortimer, is in dry dock for repairs.
Will any of my money go back to Vantage Travel if I spend my credits?
No. Although there is a clause in the sale agreement that says 5 percent of the sales booked through Pacific Travel Partners for the next five years will go back to the Vantage Travel bankruptcy estate, there is an important exclusion: Trips booked by Vantage Travel customers in which they use any of their credits.
Former Vantage Travel customers can rest assured that none of their cash spent with the new company will end up going back to the bankruptcy estate.
I'm elderly, and I can't take an adventure trip with Aurora Expeditions. Now what?
We know that, on average, Vantage customers tend to be an older population. In fact, most of them are in their 70s and 80s. That's not exactly the prime target for a company that operates adventure travel to remote areas of the world.
In my conversation with Buch this week, he addressed the question of whether an older population could take an Aurora Expeditions tour:
People do go on our tours and enjoy sightseeing and lectures, the main physical activity is getting in and out of zodiacs. We take healthy people comfortably into their late 70s early 80s but only when mobility becomes an issue does it become more difficult.

Neville Buch, Chairman of Aurora Expeditions and Pacific Travel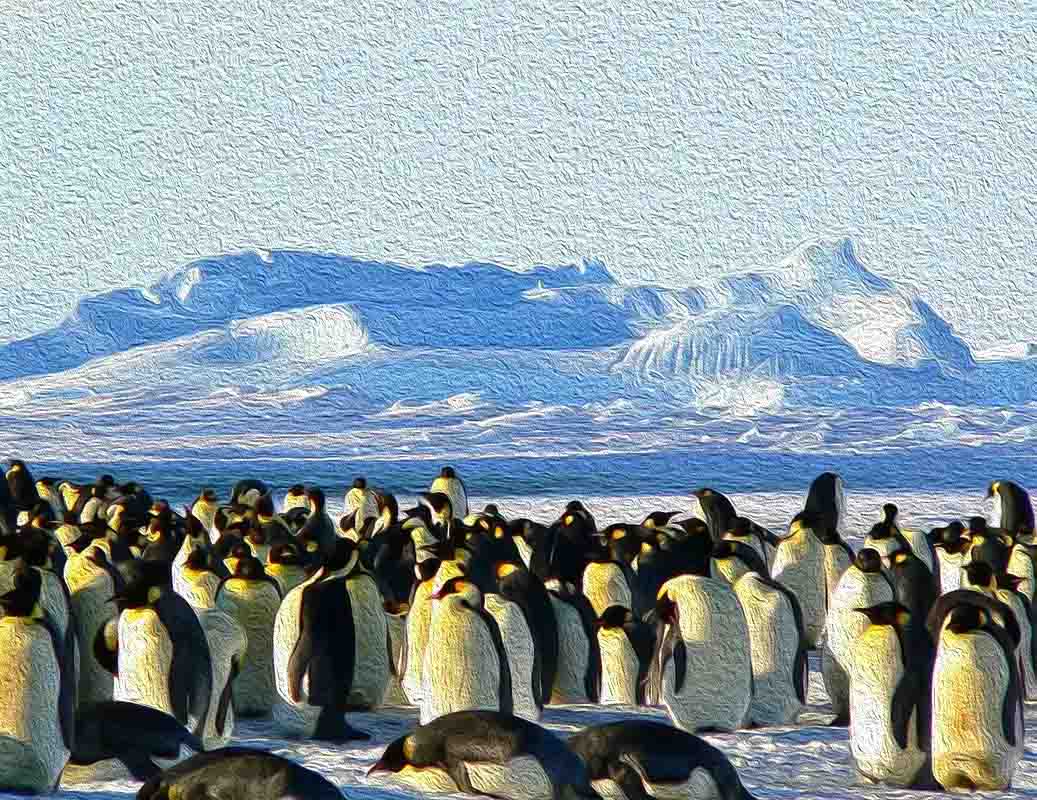 But with that mobility concern in mind, Buch went on to explain that Aurora's ultimate goal is to develop Pacific Travel into a tour operator that provides journeys more in line with the expectations of Vantage Travel's customer base.
Additionally, Aurora is expanding its own offerings in the coming months and years with "adventure-light" type tours, which may be more appealing to Vantage customers.
How do I know for sure my upcoming Vantage trip is canceled?
Even though we are nearly two months into the bankruptcy proceedings, some customers are still not ready to accept that Vantage Travel is bankrupt and out of business. Nearly on a daily basis, a Vantage customer will email me and ask about an upcoming trip they hope might still operate.
Vantage has contributed to this confusion in a number of ways:
It filed for Chapter 11 (restructuring) instead of Chapter 7 (liquidation).
Vantage did not send a notification of total cessation of operations to its entire customer list.
Its website has remained live, and customers can still sign in. The canceled tours they expected to take are still listed as active.
In all correspondence Vantage has had with its customers, the company has refused to say these simple words: "All future Vantage Deluxe World Travel tours are canceled." Instead, the company has consistently used the word "suspended."
So, since Vantage won't say it, I will.
All Vantage Deluxe World Travel trips are canceled. Forever.
Vantage is out of business.
That company will not be operating any future tours.
The assets of Vantage Deluxe World Travel, including the customer list, were sold to Pacific Travel Partners.
Pacific Travel/ Aurora Expeditions can't take over the Vantage Deluxe World Travel website because of the Personal Identifying Information (PII) contained inside, which is not part of the sale. It is expected that the current site will be taken down shortly after the closing this week.
Note: Pacific Travel Partners will "trade as" some version of Vantage Travel. That means that the name Vantage will continue to live on but will not be the former company.
Aug. 22 Update: Vantage Explorations will be the name of the new company.
How will I find out about my future travel credits?
The sale will officially be finalized this week. At that time, Pacific Travel will receive the Vantage Travel customer list and will soon send an introduction letter with a short survey to everyone on that list.
Pacific Travel hopes to have a starter website up and running shortly after the closing which will include some form of the name Vantage Travel.
Can I still get future credits if I received a refund in some other way?
No, that's what's called double-dipping, and it isn't legal. Vantage customers who received a refund via a travel insurance policy, a credit card chargeback, or an ACH reversal don't qualify for future credits with Pacific Travel or Aurora Expeditions.
Do I have to accept these credits? I want a refund instead
Surprisingly, this is a question I receive frequently from Vantage customers. I'm afraid it's rooted in a misunderstanding about bankruptcy.
Vantage Travel went bankrupt. The company is in debt to the tune of 170 million dollars. Unsecured creditors, like customers, are always last on the list for refunds in bankruptcy cases. And in this situation, there are no assets. Even the secured creditors will be walking away with virtually nothing.
Of course, no Vantage Travel customer will be forced to accept or use the credits offered by Pacific Travel. But a better deal will not be in the cards. There will not be cash refunds for Vantage customers at the end of the bankruptcy proceedings.
Fact: The buyer of the assets of a bankrupt company is under no obligation to absorb the former company's debt.
In this case, Pacific Travel Partners is offering customers a chance to receive something instead of nothing out of the Vantage bankruptcy. It's ultimately up to the customer to decide whether or not to use those credits, but they'll have five years to make that decision. And remember, if you're a Vantage customer who will receive travel credits, you can also give them as gifts to friends and family if you decide you don't want them.
Refusing the credits in anger might make you feel like you're making a statement against Vantage, but it really doesn't. I see no benefit from rejecting something that you may find valuable down the road after the sting of this bankruptcy dissipates — and after we learn more about the company Pacific Travel intends to evolve into.
The bottom line
The last several months have been a long and unpleasant journey for Vantage Travel customers blindsided by this bankruptcy.
Although Pacific Travel Partners' purchase of the assets of Vantage Travel will not lead jilted customers to retrieve the 108 million dollars owed to them, it will hopefully give them closure. They now have the possibility of recouping their losses in the form of travel credits that can be spent on future adventures.
And that is likely the best outcome anyone can hope for in this terrible consumer catastrophe. (Michelle Couch-Friedman, reporting for Consumer Rescue)
Editor's note: This article was last updated on Aug. 22 (after the sale closed) to include the new name of the company that Pacific Travel will trade as: Vantage Explorations.
---
*If you are a former Vantage Travel customer who is owed a refund and you haven't filed your "notice of claim" Form 410, make sure to do so ASAP. There is information here that explains how to file.
Last Updated on September 17, 2023 by Michelle Couch-Friedman