A British Airways employee made a mistake and refused to let Jordan Allen board his scheduled flight to Africa. That error cost him $5,754.
Jordan says he showed up at the airport ready for his flight with valid identification for the journey. But his travel plans came to an abrupt end at the check-in counter. There, an unpleasant British Airways agent incorrectly rejected his passport and visa and denied him boarding. That airline representative's mistake cost Jordan more than just cash, and he wants our advocacy team to help right this wrong.
This tale is disheartening, to be sure. Jordan had done all of his homework for his much-anticipated international journey. But his case shows that, unfortunately, sometimes a traveler can hit an unexpected roadblock through no fault of their own.
And that's exactly why our advocacy team is here.
(Editor's note: Originally published in April 2020/Last updated Sept. 2022)
Jump to: How to make sure you don't get denied boarding your next flight.
The Year of Return: planning a pilgrimage to Africa
Jordan, a graduate research assistant at Colorado State University, had been eagerly anticipating a pilgrimage to Ghana for years.
He explains his reasoning for wanting to visit Ghana in 2019:
The year 2019 was the "Year of Return" in Ghana. It was special because it commemorated 400 years since the first enslaved Africans were shipped to Jamestown, Virginia. So in 2015 I set a goal to visit Ghana in 2019. I saved 100,000 flying miles using my American Airlines AAdvantage credit card and I used those miles and booked my flight 5 months in advance. I already had my passport and applied for my visa.
Jordan had been able to book a flight to the small African nation just under the wire in 2019. He was pleased that he would accomplish his goal of visiting Ghana during the Year of Return.
Or would he?
Jordan was soon to meet an airline employee whose mistake would throw a wrench into his carefully made plans.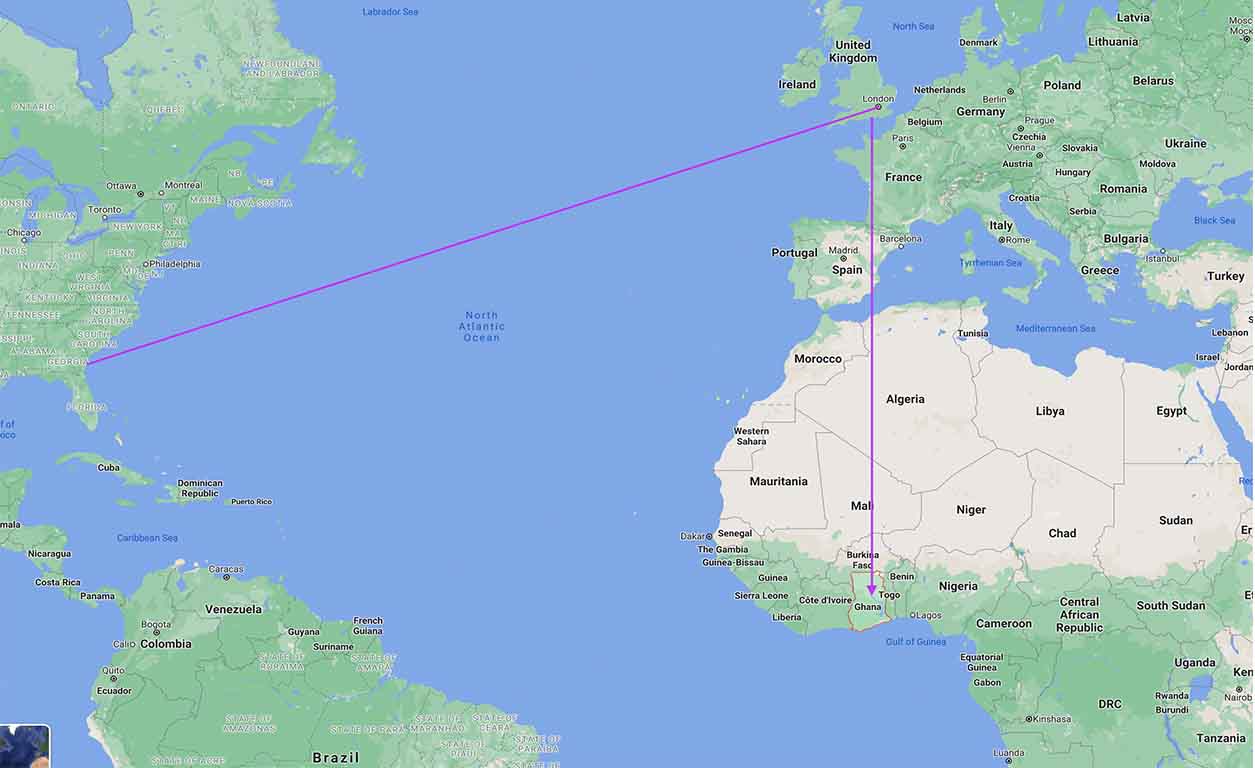 "My worst nightmare happened: This airline employee refused to let me board the plane!"
Jordan knew he needed a passport and a visa to be permitted to take his trip. Months before his scheduled flight, he received his visa from Ghana's consulate.
Having read many cautionary tales about the dangers of traveling with an almost expired passport, Jordan made certain his passport had plenty of time before expiration.
When Jordan left for the airport on Dec. 23, he never imagined the awful experience in store for him. His thoughts were on the amazing adventure he was about to take. His dream trip to the country he had wanted to visit for years was underway.
But at the check-in counter, when Jordan handed over his passport and visa, his excitement swiftly turned to devastation.
"At the airport, my worst nightmare happened," Jordan recalled. "The British Airways agent told me my passport and visa were not valid. I tried to explain to this airline employee that he was making a mistake."
Despite Jordan's protests that his visa and passport were valid documents for travel, the agent denied him boarding.
Stunned, Jordan tried to show the airline employee information from Ghana's consulate to prove he made a mistake. But the agent would have none of it.
"[The airline representative] completely dismissed me and would not even consider the possibility that he was wrong," Jordan lamented. "I still don't understand why he treated me this way."
This mistake by British Airways ruined all my plans
Jordan stood at the counter, trying desperately to prove he had the valid documents to enter Ghana. But when it became clear this airline representative was not going to admit his mistake, Jordan gathered his suitcases and stepped away.
"My mom always told me that all a man can really control in life is how he responds [to obstacles]," Jordan explained. "So I politely left the counter to figure out what to do next. I didn't want to give up."
Jordan then called British Airways from the airport. He was further devastated to find out that there were no other available flights to Ghana until after the new year. Even if he could prove his visa and passport were valid, neither American nor British Airways could transport him there.
After all his years of planning to visit Ghana in the Year of Return, one airline employee's mistake had prevented it. Jordan could not believe the awful turn of events.
But then he had one other idea.
An expensive way to correct British Airways' mistake
"I walked over to the United Airlines counter and told them what had just happened to me," Jordan remembered. "The representatives there looked at my documents and made some inquiries."
To Jordan's immense relief, United Airlines agreed that he had the necessary documents for travel. Not only that, the airline had an available flight to Ghana departing the next day. He could still make it to Africa before the end of the year.
But there was one catch.
Unfortunately, because of the holidays and the last-minute nature of the booking, the economy ticket cost $5,754. This flight was way out of Jordan's planned budget. His original ticket was booked with frequent flyer miles and cost just $627. But with no other options available, Jordan used his credit card and paid the enormous bill.
And soon, Jordan was airborne. His pilgrimage was back on track. When the plane landed, and he finally reached the immigration window, Allen felt vindicated. The officers reviewed his visa, stamped his passport, and welcomed him to Ghana.
Success.
Jordan had achieved his goal. He spent the next ten days enjoying his vacation and tried to put its unpleasant beginning out of his mind. And then, as he boarded his return flight, his thoughts turned to his next goal: getting the airline to pay for that agent's mistake.
"I was denied boarding. Shouldn't the airline pay for this employee's error?"
For months after Jordan returned from his trip, he engaged in a very polite battle with both American and British Airways. Following all the tips in Consumer Rescue's guide to fixing any customer service problem, Jordan tried to find someone who would resolve his complaint.
Please help me and try to put yourself in my shoes. My goal to visit Ghana was my dream trip. Please look at the facts I provided. I am a good customer, but my experience on that day was terrible. Your airline representative told me my passport and visa were not valid. He denied me boarding of my British Airways flight by mistake.

I had to purchase a last-minute ticket at another airline. My documents were accurate and I was allowed into Ghana with no issue. Can you please reimburse me for the last-minute ticket I had to purchase using another airline? Thank you.

Jordan to British Airways
Fact: It's the passenger's responsibility to have all the correct travel documents
British Airways responded to Jordan's request by refusing to look at the facts. Instead, this resolution team asked the agent who made the original mistake to explain himself. Which he did — with the same level of inaccurate information as on the day he denied boarding to Jordan. This time the airline employee embellished the story further by claiming to have spoken to an immigration officer in England.
I have received the following feedback from our Airport Queries Department :

The passenger's VISA was going to expire the day he would have arrived in London. A traveler may obtain a VISA on arrival in Ghana; however, a pre-approval letter is required. He did not have that letter. Just to be sure, we called U.K. Immigration and spoke with officer Parmjit. He advised that [Allen] would be denied entry in London and returned to Atlanta.

This means that our agent did not make a mistake — he denied you boarding correctly. As per our Policy and General Conditions of Carriage, it is a customer's responsibility to have all the correct travel documents before traveling as B.A. won't take liability for it.

British Airways to Jordan
This airline representative reiterated that British Airways would not reimburse Jordan for the new flight.
Frustrated but still determined to prevail, Jordan's next step was to ask our advocacy team for help.
Can our advocacy team prove this airline is wrong?
When Jordan's plea for help landed in our inbox, he had been politely trying to prove his case for months. American Airlines had sympathized with his dilemma and refunded his frequent flyer miles and the taxes paid for the flight on which he was denied boarding. But Jordan was looking at a giant credit card bill for that replacement flight.
"I don't want to give up," Jordan told me. "This airline employee incorrectly denied me boarding. I had a valid passport and visa. I shouldn't have to pay for his mistake."
As I read through all of Jordan's paper trail, I could see he was right. His passport had years of validity and the visa to enter Ghana was valid for entry for several days beyond his arrival date. It was clear to me that the agent rejected his documents in error.
And then, when I reviewed the agent's claim about speaking to an immigration officer in England, my shenanigans detector went off. After all, Allen is a U.S. citizen, and he doesn't need a valid visa to enter England. So I highly doubted that an immigration officer told this agent to deny Jordan boarding because he would be rejected from England. Additionally, Jordan wasn't trying to apply for a visa on arrival. He had a valid visa, issued by the consulate in Ghana, inside his passport.
It seemed to me that this airline employee was trying to cover his mistake by blaming his decision on an immigration officer.
So what was really going on here?
Dear BA, your airline employee made an expensive mistake.
To find out what went wrong here, I went to our executive contact at British Airways.
One of your passengers, Jordan Allen, contacted our team about his recent denied boarding experience of his flights from Atlanta to Accra (via London). It would seem that a B.A. agent made a mistake in interpreting his travel documents. Mr. Allen held a valid visa for entry to Ghana (until Dec. 26, 2019) and a U.S. Passport (Valid through 2024). The visa in his passport clearly says that it is valid for entry to Ghana for three months beyond Sept. 26, 2019. Mr. Allen was due to land in Accra on Dec. 24, 2019. The British Airways agent denied him boarding in error. Mr. Allen then went to United Airlines and purchased an alternative flight to Accra at the last minute. He arrived with the very same documents presented to B.A. and was granted entry on Dec. 25, 2019, without a problem.

Mr. Allen is requesting compensation from B.A. for being wrongly denied boarding. He would like the airline to reimburse him for the new flight he was forced to buy. I've included all of his documents below and I checked with the Department of State and the Embassy of Ghana and it appears that a mistake was made by your airline employee in Atlanta who denied Mr. Allen boarding of his original flights to Accra. Can you help?

Michelle to British Airways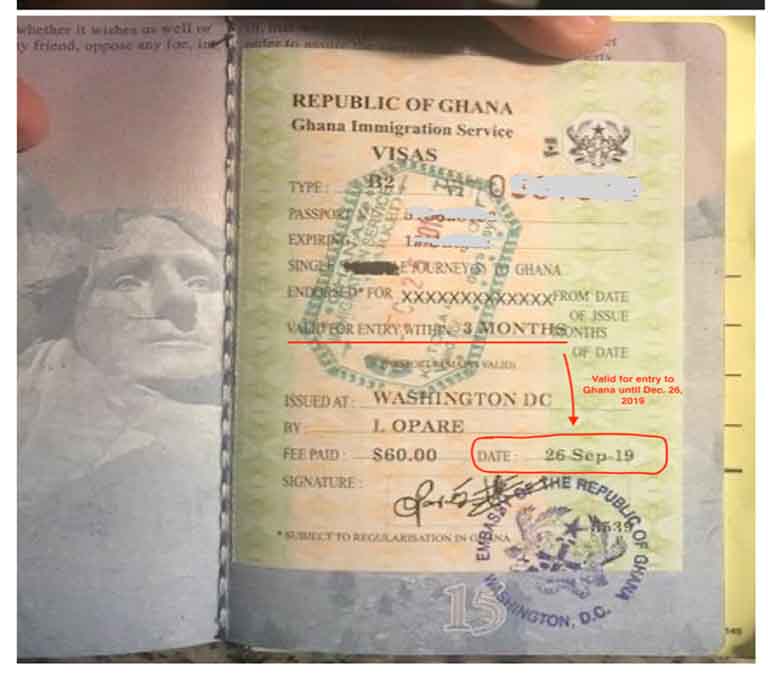 The good news: An apology from British Airways and reimbursement!
British Airways then sent all of the documentation to their insurance investigators. Soon came the good news Jordan had been waiting for.
The final determination, once a fresh set of eyes looked at the facts? The British Airways representative had made a mistake denying Jordan boarding his flight to Ghana. The airline would reimburse him for the last-minute flight he was forced to purchase because of that error. Not only that, but as required under the EU261 rules, the airline provided Jordan with an additional $674.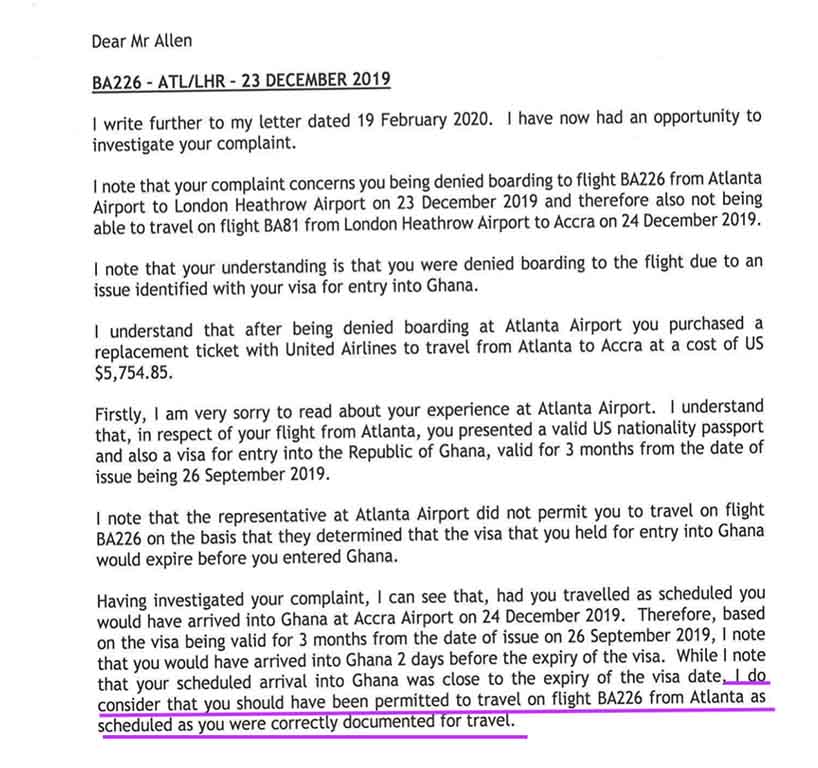 Jordan is very relieved that his months-long struggle has come to a positive conclusion. He still questions why the agent took the hard-nosed stance against him. But following all of his mom's good advice, he's taking the high road, accepting the airline's apology and his reimbursement in stride.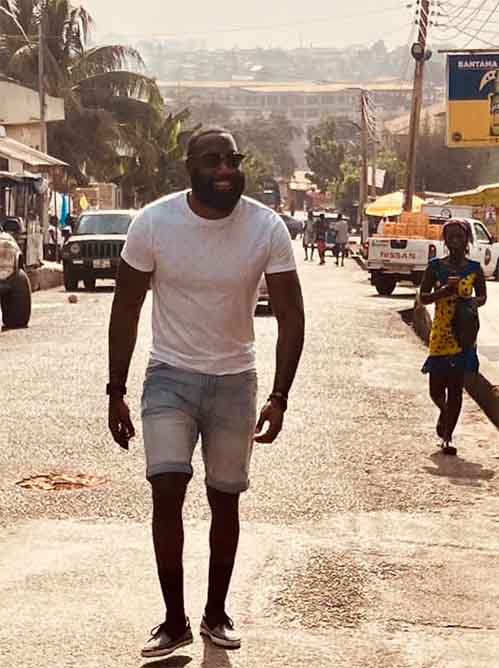 I'm happy to have made it to Ghana in the Year of Return. I had a once in a lifetime experience after I arrived there. I wish the other things hadn't happened, but I'm pleased it's resolved.

Thank you. Jordan Allen
How to avoid being denied boarding your next flight
There is no way to fault Allen for the mistake that led the airline agent to refuse to allow him to board his flight. However, our advocacy team receives hundreds of complaints a year from travelers whose own mistakes ended with them being denied boarding (No, you can't fly internationally with just a library card) or worse (See: Welcome to Switzerland! Now you're going to jail). We can't help in most of those situations. But here is some guidance so you can avoid ever being denied boarding over incorrect travel documents.
First stop: The Department of State
When you start researching your destination, you should visit the U.S. Department of State's website. It's best to do this before purchasing your ticket, since you might find out you're not eligible to travel there. Especially during this global pandemic, there are many places you're not welcome as a U.S. citizen. The U.S. The Department of State has detailed information and travel guidance for every country in the world. It's a fabulous resource for every traveler to bookmark.
Visit the consulate or embassy of your intended destination
Most countries today maintain a website that will make it easy for you to find additional details about your destination. Often you can also apply for visas through a portal on the country's website. You can also email staff for further clarification of requirements for entry.
Don't travel on a soon-to-expire passport
Keep in mind, the expiration date on your passport is not necessarily an indicator of whether it's valid for entry to your destination. Many countries require that your passport be valid for at least 3 to 6 months after you're scheduled to leave. If you overlook this little detail, there can be terrible repercussions.
Use Timatic's personalized health, passport and visa checker
Here's a handy tool that every international traveler should bookmark: Timatic's passport, visa, and health checker. The professional version of this program is what the airlines use to determine if you have valid travel documents for your destination. But you can use the free version from home before you head to the airport.
Recheck your requirements as you near the date of travel
The state of the travel world is continuously changing. Don't be lulled into a false sense of security that you're all set for takeoff because you checked your required documents once, weeks ago. Entry requirements for foreign destinations can and do change frequently. Make sure that you keep checking right up to the day of travel to ensure you won't have your own terrible denied boarding tale to tell. (Michelle Couch-Friedman, Consumer Rescue)
Before you go: Air Canada made a mistake with this passenger that ended with an unwanted detainment in Korea — for two weeks!