Did Norwegian Cruise Line really cancel a couple's Alaskan cruise after first confirming a cabin upgrade to celebrate their anniversary? The answer to that question is "Yes."
Here's their terrible tale.
---
Earlier this month, Al Parent called Norwegian Cruise Line to arrange a surprise for his bride of 35 years. He wanted to upgrade the couple's cabin aboard NCL's Encore for their upcoming Alaskan cruise. For an extra special touch, the cruise consultant arranged for an anniversary cake as well.
The pair was all set for the trip of a lifetime to celebrate this milestone anniversary.
But Norwegian Cruise Line soon had a truly awful surprise of its own for Al's wife – and for him too.
Not only would the couple not be cruising to Alaska in an upgraded cabin, they wouldn't be on the ship at all. According to Norwegian Cruise Line, it had canceled the Parents' $3,737 fully-paid anniversary trip due to "nonpayment."
Now the distraught and confused couple is asking Consumer Rescue for help. They're rejecting the outrageous $319 refund that Norwegian Cruise Line says is all it owes the Parents. The pair hope our advocacy team can convince NCL that it made a mistake when it canceled their cruise for nonpayment.
And if we can do that, they expect NCL to reinstate their Alaskan cruise and upgraded cabin (and don't forget that cake!).
Can we do it? Let's find out.
Getting married during an NCL cruise
Thirty-five years ago, Al and Cheryl took their first cruise aboard NCL's Norway. They were married during that cruise. So now, when the couple was deciding how to celebrate their 35th wedding anniversary, it was an easy decision.
"In all of our wedding photos, Norwegian Cruise Line's Norway is in the background," Cheryl told me. "Obviously, we have very fond memories."
Knowing that June is one of the best months to take an Alaskan cruise made their decision even easier. To celebrate the big 3-5, the couple would cruise through Alaska with NCL.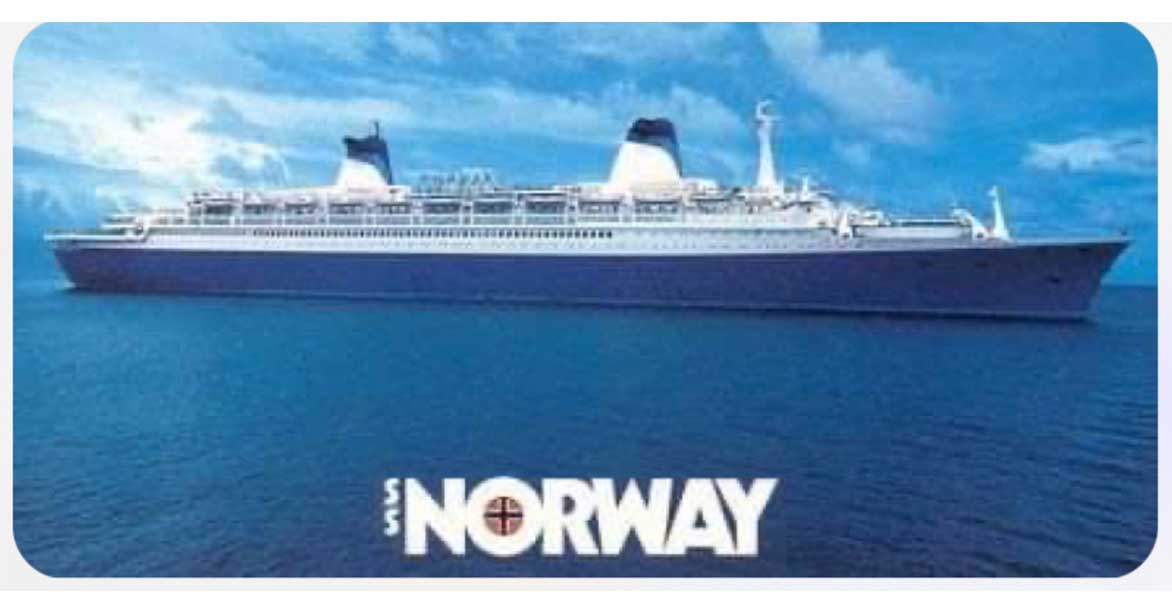 An anniversary cruise aboard NCL's Encore through Alaska
Looking through the Norwegian Cruise Line website, the Parents zeroed in on their target.
The couple quickly booked the cruise that would take them from Seattle to Juneau through Glacier Bay and to Ketchikan. They would also visit Victoria in Canada before returning to Seattle.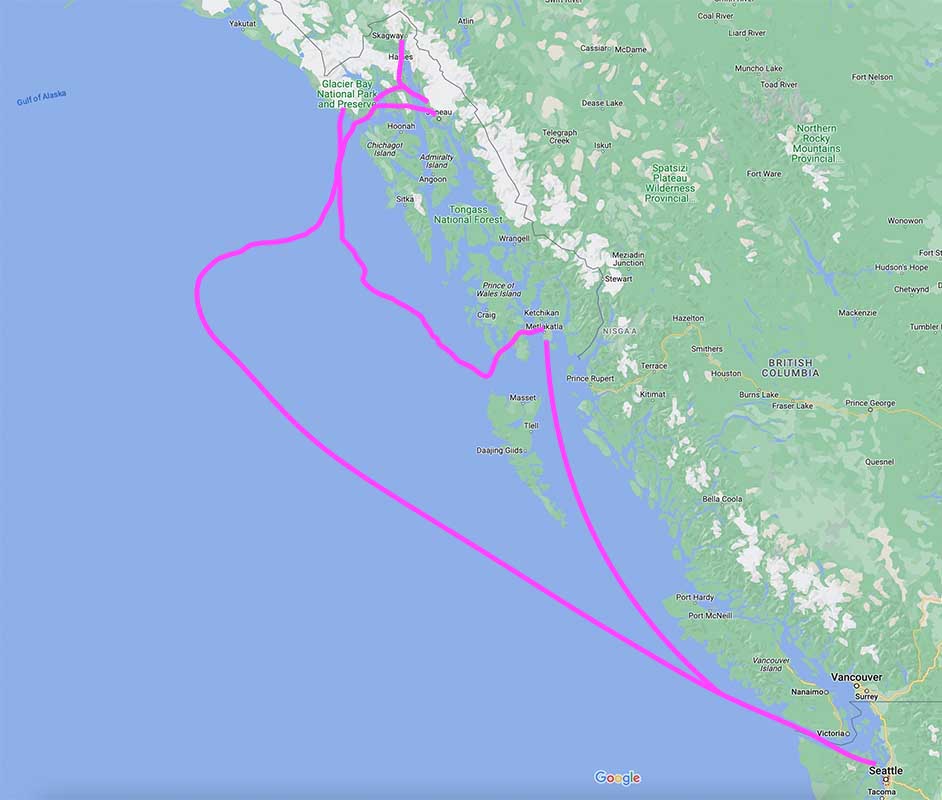 The total cost of the cruise with an excursion included rang in at just under $4,000. At an additional cost, the Parents booked their own airfare from California to Seattle.
With everything in place, the couple paid the balance and happily looked forward to this new adventure with NCL.
Then Al got a lovely idea that, unfortunately, ended up putting the whole cruise in jeopardy.
Asking Norwegian Cruise Line for a cabin upgrade
Just 27 days before the Parents were set to fly to Seattle to begin their Alaskan cruise, Al's idea came to light. He thought it would be nice to upgrade the couple's cabin to a balcony suite.
My husband called Norwegian Cruise Line to make these arrangements. On the phone, a very nice cruise consultant confirmed everything. She told him that the upgrade (with the cake, too) would cost $673.

Cheryl
Al hung up the phone, pleased that everything was coming together perfectly for his 35th wedding anniversary.
Then Al and Cheryl packed up their things and set off on a different adventure to celebrate Mother's Day. They were going camping.
However, something had gone wrong during Al's phone call with the Norwegian Cruise Line consultant – something catastrophically wrong.
But they wouldn't find out until they returned from their camping getaway.
Norwegian Cruise Line: We're sorry, we've canceled your trip
On Mother's Day, Cheryl was telling her mom about the wonderful NCL Alaskan cruise, excursions and amenities she and Al were going to enjoy to celebrate their anniversary. Cheryl pulled up the Norwegian Cruise Line app on her phone to share some details when she got the shock of her life.
"The trip was missing from my NCL app," Cheryl recalled. "There was nothing about our Alaskan cruise in our account!"
In a panic, Cheryl asked Al if he could sign into his Norwegian Cruise Line account and find their trip.
He couldn't. But when he signed into his email for the first time since their camping trip, he found out why they were no longer able to view their cruise: NCL had canceled it.
The email said that there was a balance in our account and we were within 21 days of departure. So NCL auto canceled our cruise for nonpayment. The message said we were only entitled to a $319 refund.

Cheryl P.
When Cheryl called Norwegian Cruise Line in a panic, a cheerful consultant told her that there was good news. Although the Encore had limited availability at that time, she could still rebook the couple — for an additional payment of nearly $4,000.
The agent's outrageous suggestion stunned Cheryl. She tried not to panic and assumed she just needed to speak to someone more knowledgeable at the cruise line.
As Consumer Rescue recommends in our guide to fixing your own consumer problem, Cheryl escalated her complaint to a supervisor at NCL.
The news wasn't good.
That person told me to wait until next week to figure it out. But they did tell me that they had reviewed Al's phone call with the Norwegian Cruise Line consultant and determined that she had made a mistake. She should have asked Al for payment.

Cheryl P.
Cheryl had no intention of waiting until next week. She needed help right away – her entire anniversary cruise — and $4,000 — was on the line.
Next stop: Consumer Rescue.
Asking Consumer Rescue for help with Norwegian Cruise Line
As Cheryl plowed through Google looking for guidance to fix her problem, she found a case I recently covered. It was a similarly wacky situation in which Norwegian Cruise Line had canceled another family's trip by surprise – that one over a customer's $112 ground transfer.
Cheryl read the article with rising hope and submitted her request for help to Consumer Rescue.
Michelle, Can you help us?? I was just reading about the lady you helped whose NCL cruise was canceled due to nonpayment of her $112 transfer fees. We booked and paid in full for an Alaskan Cruise which departs on June 4th, for our 35th anniversary on June 8th. Norwegian Cruise Line canceled the entire cruise because Al upgraded us to a nicer cabin and ordered a cake. Help!!

Cheryl to Consumer Rescue
---
Advertisement
---
We only want NCL to give us back our Alaskan Cruise!
By the time Cheryl reached out to Consumer Rescue, she and Al had been diligently trying to find someone at Norwegian Cruise Line who could fix the problem for some time. They weren't asking for a refund or any compensation for NCL's anxiety-provoking mistake. All this couple wanted was to be able to take their Alaskan cruise aboard Encore as planned.
But repeatedly, NCL let the couple know that because of nonpayment, their cruise had been canceled. Further, as per the contract, they were only owed a refund of some of the port fees.
Then as I reviewed Cheryl's paper trail, I noticed some details that leaned heavily in the couple's favor.
Although Norwegian Cruise Line told the Parents that it had canceled their cruise because of an unpaid balance within 21 days of sailing, the official date of cancellation was recorded as May 9. That was the same day that Al called to request the upgrade and cake. But when I counted the days between the cancellation and embarkation, my calculations came up with 27 days. That detail did not support NCL's stance that it canceled the cruise because the couple had entered the 21 days before the cruise period with a balance. They hadn't.
There was also the additional problem for NCL: its cruise consultant's seeming lack of awareness about the need to request and take payment for the cabin upgrade she booked for Al.
A husband trying to upgrade a cabin as a surprise for his wife during their anniversary cruise definitely should not end like this.
So it was time to ask NCL what went wrong here and, hopefully, get the Parents confirmed back on the Encore.
Asking Norwegian Cruise Line
Hello again NCL friends! 😀

Today I have another unusual case.

Cheryl and Al Parent are scheduled to fly to Seattle on June 4 and board Encore for an Alaskan Cruise to celebrate their 35th wedding anniversary. Al called NCL on May 9th to upgrade to a balcony cabin for the special occasion. He spoke to Gina, who upgraded their cabin and helped him order a special anniversary cake and extra pillows. The NCL cruise consultant told him the cost of the upgrade and they completed the call. He assumed his Discover Card on file would be charged the balance since Gina didn't ask for an additional payment method.

The Parents were camping at the time, without internet, but when they arrived home on Mother's Day and checked their emails, there was a message from NCL that their cruise had been canceled on the same day as they spoke with Gina (May 9, 27 days before sailing) for nonpayment. The couple is devastated. Gina gave Al no instructions that their cruise would be canceled unless he immediately signed into the internet and paid the additional fee. If she had, he would have told her that was impossible since they were camping.

Cheryl says she spoke to another cruise consultant "Jacqueline" on May 14, who told her they had pulled the phone records and Gina had made a mistake by not asking for the payment over the phone. But still, this couple's cruise hasn't been reinstated.

Could your team please have a look and see if this couple can get their anniversary cruise back on the books? Thank you!! 🚢🤓

Michelle Couch-Friedman, Consumer advocate
The good news from Norwegian Cruise Line comes fast
I know the Norwegian Cruise Line resolution team to be caring and helpful, so I wasn't surprised that within hours we had our positive resolution.
Michelle!

NCL has reinstated our reservation!!!!! Thank you so much!!! I know this would not have happened without your help!!!

My husband and I are so grateful!!!

Thanks again, Cheryl and Al Parent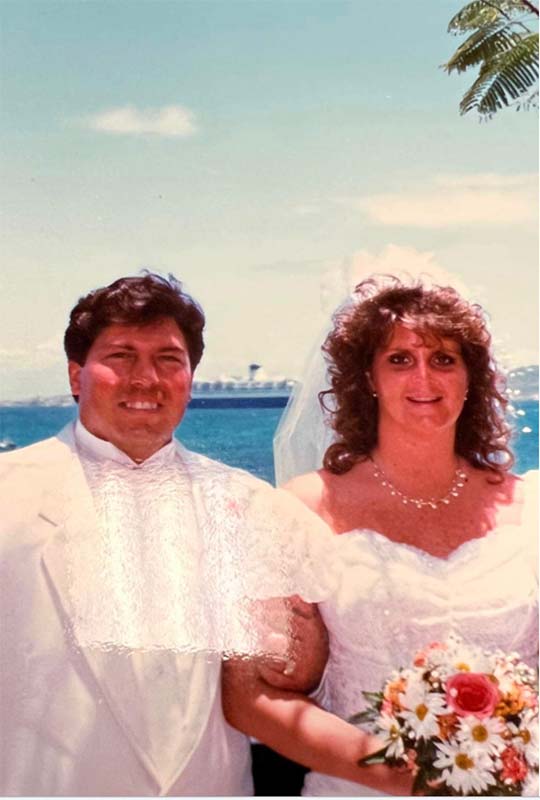 You're welcome, Cheryl and Al! We're happy to help, and we can't wait to see the photos from your anniversary cruise.
How to make sure your cruise is not canceled for nonpayment
Unfortunately, time and again, we've received complaints from passengers who have had fully paid cruises canceled for nonpayment. These bewildered travelers all have one thing in common – they decided at the last minute to add a transfer, excursion, upgrade, or as in today's case, even a cake. Those alterations triggered a complete cancellation of their cruise within a 100 percent penalty phase.
Here's what you need to know to make sure this type of disturbing cruise cancellation doesn't happen to you.
Use a travel advisor
A professional travel advisor can handle everything as you plan your cruise. A seasoned agent knows all the potential pitfalls and booby traps a novice cruiser may not know about. You can be nearly sure that a professional travel agent won't make a mistake that will cost you thousands of dollars and the loss of your dream cruise.
And what if an agent does make a mistake? The good news is that, unlike you, a professional travel advisor will have errors and omissions insurance. That means you won't shoulder the financial impact of a booking mistake.
You can use the American Society of Travel Advisors site to quickly find a professional travel agent near you who specializes in cruises.  
Don't make any changes after the final payment
After you've completely paid for your cruise, it's important not to make any changes to the contract. This is especially true after you enter your cruise contract's danger zone (the 100 percent penalty phase). If you have absolutely no choice but to make a change after your cruise is fully paid for, call the cruise line directly and ensure payment. Take note of the name of the cruise consultant that you speak with during the transaction.
Don't save anything in your shopping cart
Be aware that "window shopping" on your cruise line's mobile app may cause items to be placed in your account's cart. Some cruise lines have the program set up so that if an item remains in your cart, it's essentially as if you purchased it – but didn't pay for it. You're at risk of your entire cruise being canceled for nonpayment if there is anything in your cart when you enter the 100% cancellation phase.
Review your contract
It is every cruise ship passenger's responsibility to review the entire cruise contract. The cruise lines send you this document so you'll have the best chance for a smooth sailing experience. That contract will point you to the right place to confirm what identification and other documentation you need, so you won't end up getting denied boarding your cruise.
You should make special note of the date on which the cruise line will cancel you if you have a balance. Set a reminder on your phone or Google calendar for that day so you can check to ensure nothing is in your shopping cart or showing as unpaid. Otherwise, you could be in for a truly unpleasant and expensive cruise cancellation surprise, just like the Parents. (Michelle Couch-Friedman, Consumer Rescue)
---
If you find yourself in a situation with a company you can't fix on your own, contact our consumer advocacy team, and we'll be happy to help rescue you too.