For years, legions of Vantage Deluxe World Travel customers eagerly purchased their trip insurance directly from the luxury tour operator. They loved the ease and convenience of having a one-stop shop for their travel planning. Unfortunately, many, if not most, of these unsuspecting consumers neither read nor understood the trip protection they were buying.
That was a mistake.
Now, with Vantage Travel seemingly unable to pay its bills or operate its tours, a giant light is shining on its pricey waiver product. Thousands of desperate customers are finally reading the details of the trip protection Vantage sold them. Far too late, they're discovering the policy provides virtually no protection at all if the company runs out of money.
It is an understatement to say that Vantage Travel customer confusion and anger are at an all-time high, and loyalty to the tour operator is at an all-time low.
If you've ever wondered if buying travel insurance from your tour operator is a good idea, wonder no more.
After reading the vastly different experiences of the two families in this tale – one that purchased their insurance from Vantage Travel and one that purchased directly through a travel insurance provider – you'll understand precisely why you should never purchase trip protection from your tour operator.
A bucket list first-time cruise with Vantage Travel
Vantage Travel customers Gena and Lonnie Tharp should be flying across the Atlantic on their way back from their bucket list European cruise today. But instead of relaxing in their business class seats reminiscing about their adventure over a glass of wine, they're at home, ruminating about the terrible events of the past several weeks.
Last year, my husband Lonnie was dealing with bladder cancer, so we made a decision to book a tour with Vantage Travel. I had been receiving beautiful magazines and flyers from this tour company for about 15 years, but we had never taken any trips.

Gena Tharp
The couple, ages 71 and 80, respectively, had never taken a cruise or traveled extensively. But they decided it was now or never.
Tharp contacted Vantage Travel to discuss their plans and concerns. When the salesperson assured her that the Cancel For Any Reason waiver product (CFAR) offered by Vantage would fully protect them, she was relieved.
The couple hoped that all would go well, but the precarious nature of Lonnie's illness made them unsure.
Buying trip protection from Vantage
The Tharps quickly agreed to buy the $2,500 Protection Plan offered by Vantage. It would allow the couple to cancel right up to departure for a full refund – even though Lonnie had a pre-existing condition.
"It was comforting to know that if Lonnie was not able to travel, we could cancel for a full refund," Tharp told me.
When the Vantage agent asked the Tharps how they wanted to pay for the $4,000 deposit, they wisely used a credit card. Soon, they had secured their space on their first ever and also bucket list cruise. 
They would sail on Vantage Travel's river ship Douro Serenity, traveling from Lisbon to Madrid. When the agent offered the couple a great deal for a business class upgrade on the flight to Portugal, the excited duo happily agreed to the splurge.
The total cost of the trip: $18,973.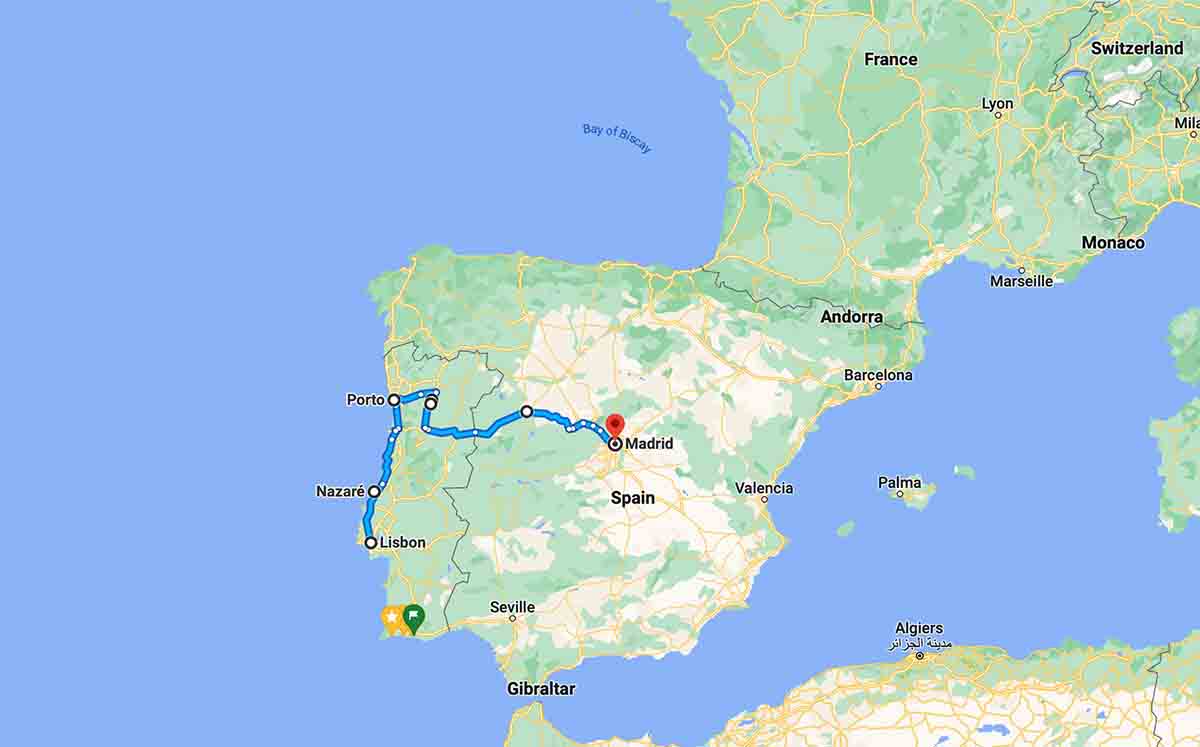 One year in advance, the couple paid the $14,935 balance with a bank transfer.
We were so looking forward to taking this trip. Unfortunately, after booking the cruise, Lonnie was diagnosed with stage 4 cancer, so we knew this would be our one and only cruise. We were grateful that we had purchased the travel insurance from Vantage.

Gena Tharp
The excitement mounts: driving to the airport
On the days leading up to the couple's first and expected last cruise, Tharp carefully packed their bags.
"I wanted to make sure we had everything we needed," Tharp told me. "Lonnie's doctors gave him a thorough exam and cleared him for our trip."
On the day before the trip, Tharp called Vantage Travel. She was a bit concerned that she hadn't received boarding passes for their flight yet.
"The Vantage Travel representative told me not to worry," Gena told me. "She said I should show our itinerary at the airport, and the airline agent would be able to print our tickets."
On May 30, the couple's son drove them to the Portland International Airport. It was a long drive, but with excitement in the air, the time passed quickly. Soon they arrived at the Delta Air Lines international departure area of PDX.
"My son gave us a hug and wished us a wonderful trip and then drove off," Gena recalled. "Since we had upgraded to business class there was no line and we stepped right up to the front."
That's where all of the Tharps' plans for the next two weeks came to an unimaginable end.
Handing over their passports, the couple expected to soon receive their boarding passes and be sent on their way. Instead, the Delta Air Lines agent was polite and caring, but explained to the elderly couple standing before her that Vantage Travel had never paid for their tickets.
The jovial mood of the couple quickly changed.
"I started to cry and my husband told me not to worry," Gena told me. "He comforted me and said we would figure out what was wrong."
Any possible alternatives on Vantage Travel?
Assuming that the problem was their specific tour, the couple called Vantage Travel multiple times for guidance. Finally reaching someone, Lonnie asked if they could be quickly switched to a different ship and tour.
It wasn't possible, the Vantage Travel agent explained – there were no alternative cruises available.
Indeed, by May 30, we know that almost no Vantage Travel tours were operating. In fact, just two days later, a Vantage employee sent me an internal memo. In that email that I shared with consumer reporter Jason Law at Boston News 25, the company announced to its staff that all its tours would be canceled through Aug. 28, 2023.
But Gena and Lonnie were completely unaware of the ongoing problems with Vantage Travel. Not unlike many older couples, they aren't internet savvy and hadn't heard anything about the purported ransomware attack on the company on April 20, 2023, or any of the other turmoil since then. See:
The Tharps continued to be under the impression that the problem was isolated. Standing around at the airport wondering what to do next, Tharp reached someone else at Vantage Travel on the phone.
"He [Vantage Travel phone agent] coldly told us to go home," Tharp told me.
Gena reluctantly called her son and asked him to return to the airport. He collected his parents and drove them back to where they started earlier in the day. The mood in the car was decidedly very different than it had been just hours earlier.
"I couldn't believe what happened to us," Tharp told me. "I was crying and just exhausted."
The dejected couple soon arrived back home and then began a search for answers – and the $18,973 they had spent on their cruise fiasco. Her first thought? That $2,500 travel insurance policy Vantage sold to them should save the day.
It wouldn't. But Tharp didn't know it yet.
Another couple looking forward to their Vantage Travel tour
Just two weeks before the Tharps' Vantage Travel disaster, Jim and Theresa Szippl had a similarly disappointing experience – albeit not quite as dramatic.
Last November, after the Szippls read an article about the inaugural sailing of Vantage Travel's Ocean Odyssey, they were sold. The next day they booked a 15-day journey touring Europe's southern coast aboard the sparkling new vessel.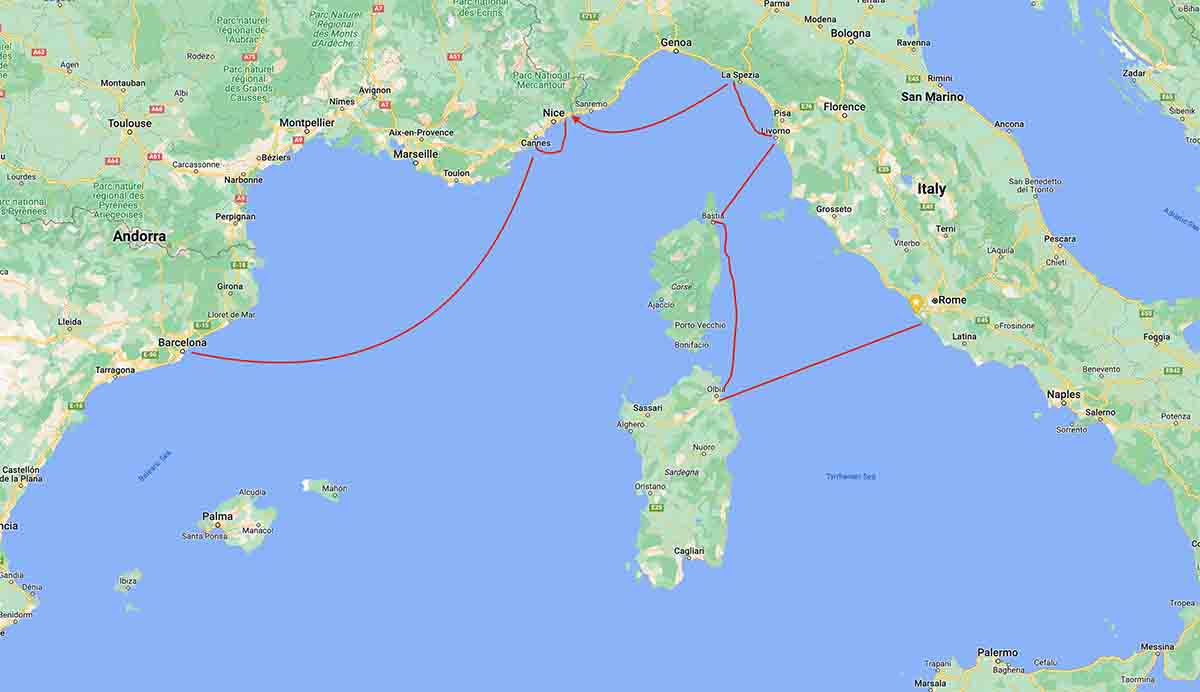 The cost of the cruise scheduled to begin on May 16, 2023 with airfare came to a grand total of $19,838 which the couple paid in a bank transfer.
When the Vantage Travel salesperson offered the Szippls the travel protection provided by the tour operator, the couple balked.
"It seemed expensive and since we are familiar with Allianz, we decided just to go straight to that company," Szippl recalled.
After confirming their springtime cruise, Szippl contacted Allianz and purchased a comprehensive travel insurance policy.
The couple was all set for their adventure aboard the Ocean Odyssey.
Vantage Travel: "Unfortunately, we've been forced to cancel this trip."
For months, the Szippls were eagerly anticipating their Mediterranean sailing on Ocean Odyssey.
The day before they were set to fly to Rome, they were packed and ready to go when the phone rang late in the evening.
Unbelievably, it was someone from Vantage telling me that our trip was canceled. This person had no additional information for us. He just said sorry, it's not happening, and that he would put us on a refund list, but he wasn't sure when it would be processed.

Theresa Szippl
Stunned, Szippl hung up the phone. She started scrolling through the internet, looking for answers. Suddenly a shocking picture of Vantage Travel came into focus. She found article after article about Vantage customers waiting years for refunds from the troubled tour operator.
Szippl's next call was to Allianz to find out her options. She had no intention of waiting years to get her $20,000 back.
But she would soon discover that travel insurance would not cover this cancellation… at least not yet.
Fact: The tour operator owes you a refund if it cancels your trip, not the travel insurance company
Many consumers find travel insurance confusing and a bit mysterious. It doesn't have to be, but because those policies are so bulky, most travelers don't fully read them.
As a result, consumers often misunderstand their travel insurance coverage and file claims for events that aren't covered.
The case in point: Szippl filed an insurance claim with Allianz on May 15 that had very little chance of being approved. When a tour operator cancels your trip, it owes you a refund.
Vantage Travel canceled the Szippls' tour of the southern coast of Europe. It owed the couple $19,838.
Although the Szippls' Allianz policy included insolvency protection, that clause would only kick in if Vantage declared bankruptcy or "ceased to operate." On the date that Szippl filed her claim, Vantage had done neither.
So Szippl's claim sat in limbo waiting for additional information – or for something to change at Vantage. The fate of her $19,838 remained unknown.
It looks like Vantage has ceased to operate as a tour operator
Over the next several weeks, the Szippls agonized over not only their missed cruise but also over their $20,000 in limbo.
Meanwhile, the Tharps were also agonizing over the same thing.  Of course, they weren't alone – not by a long shot. In fact, I'm the administrator of a Facebook group with over 2,100 troubled Vantage Travel customers – all with similar tales – and all looking for help. That group grows larger and larger every day as more and more Vantage Travel customers go searching for answers. 
When Szippl sent me a request for help on June 2, Vantage had announced (at least to its employees) that it would be postponing all tours for the next 90 days. On that same day, Allianz informed me that it had severed all ties with Vantage. Things looked pretty bad.
And although the sales department at Vantage has remained open, I thought a pretty good argument could be made with Allianz that a tour operator that stops operating tours for three months has essentially "ceased to operate."
I sent Szippl's case over to our executive contact at Allianz for review.
Hi ****!

….She purchased her policy directly from Allianz with the bankruptcy/cessation of operation clause. Szippl has a pending claim. Vantage has essentially ceased to operate (At least until 8/28… but now they are saying they're trying to sell the company).

Could your team have a look at this claim and see if she qualifies? She didn't cancel this cruise, Vantage did. Thank you!

Michelle to our executive contact at Allianz
Great news from Allianz: This claim is approved
Just a few days later, the Szippls' battle for their money came to a quick and successful end.
The Allianz team agreed that whatever is happening at Vantage meets the criteria for cessation of operations.
Hi Michelle,

Our Claims team [reviewed] and they have approved Ms. Szippl's claim and she should receive her payment shortly.

We apologize for any inconvenience she may have experienced with her claim and wish her well in her future travels. Thanks.

Allianz spokesperson to Michelle
And while the Szippls are thrilled with the outcome, they are also hoping for similar good news for the thousands of other Vantage Travel customers.
Michelle,

WOW, this is WONDERFUL News. THANK YOU for all of your efforts on our behalf and reaching out to your Allianz connection.

Best Wishes and good luck to you and your staff on all of the other claims still in limbo with Vantage. Hoping others will be as fortunate as we were.

Szippl to Michelle
And that brings us back to the Tharps and all the others who purchased their travel protection directly from Vantage. Unfortunately, that news is not good.
What is that cancel-for-any-reason trip protection sold by Vantage Travel?
Fact: The travel protection sold by Vantage is of no value to its troubled customers who have had their trips canceled by the company.
That's because the trip protection is only valuable if:
The customer cancels the trip – AND –
The company has the money to pay the claim.
If you're a customer who bought this policy from Vantage, do not file a claim if Vantage canceled your trip. This policy only pertains to cancellations by the customer.
Here's how that travel insurance/ cancellation waiver works. Note: As previously mentioned, as of June 2, Allianz has severed ties with Vantage.
There are two components to the travel protection that was sold by Vantage: Part A (Pre-departure cancellations) and Part B (Post-departure claims).
Part A: Cancel for any reason, Pre-departure claims (Vantage)
Part A of the policy covers any pre-departure cancellations by the customer. If Vantage cancels the customer's trip, this doesn't apply. Here's how the plan works.
A customer cancels their trip, they file a claim via Allianz.
Allianz reviews the claim, approves it and sends it to Vantage.
Vantage is responsible for paying the claim. Note: Allianz does not send money to Vantage to pay the claim. This appears to be a common misperception by Vantage customers.
Depending on the reason for the cancellation, Vantage will either owe the customer a cash refund for specific covered reasons or if the customer cancels for any reason other than a covered reason (defined in the policy), Vantage will issue a future travel credit to the customer.
This type of trip protection is a hybrid type of "travel insurance." It's problematic because, in this situation, Vantage is self-insuring. True travel insurance companies have underwriters, so if something goes wrong, the traveler is still protected. Vantage Travel doesn't have an underwriter for its travel protection.
At this time, Vantage doesn't appear to have the money to pay all the claims or the refunds it owes.
For obvious reasons, there is no insolvency protection in this policy. This is why it's a bad idea to buy a hybrid policy from a tour operator who is self-insuring. If the company becomes insolvent, the traveler has no protection.
Part B: Post-departure claims (Allianz)
Part B of the policy sold by Vantage Travel only pertains to post-departure claims. You have to begin your trip for this to apply to your situation. This part of the policy is true travel insurance with many valuable components, such as medical coverage, evacuation, lost luggage, trip delay and interruption, and more.
Here's how this part works.
A customer begins their Vantage Travel tour.
An event interrupts the traveler's trip.
The customer calls Allianz for assistance and begins the claim process.
Allianz reviews the claims.
Allianz pays the customer directly. Note: Again, Allianz does not send money to Vantage to pay the claim.
None of the Vantage Travel customers, like the Tharps have any way to retrieve their refund with this policy. There is no cessation of operations or bankruptcy clause in Part A or Part B of this travel protection sold by Vantage.
I wish I had better news to report.
What is going on at Vantage Travel?
The Consumer Rescue helpline has been inundated with help requests from Vantage customers since the beginning of 2023. But I've been mediating cases and reporting on the problems at Vantage Travel for over three years now. I currently have hundreds of customers on that infamous Vantage refund waitlist. Collectively, Vantage owes these people millions of dollars.
In the past month, I've also been fielding complaints from vendors as well who are owed over $400,000. And Vantage employees have been calling me in tears to report their paychecks aren't arriving on time. Worse, the company dropped their health benefits without warning.
It's unclear how long this situation can continue at Vantage Travel. The only department that appears to be functioning is the sales department. If you visit the company's website, there is no indication that there is any problem at the company. In fact, there is a promo code for travelers to get a great deal.
The sales team is still selling new trips – as long as the customer can pay with a bank transfer. Reportedly, the company is no longer able to accept credit cards.
Meanwhile, these employees are unable to explain or even acknowledge that the company is actually in a state of suspended animation with the Splendor, Odyssey, and Explorer all moored indefinitely. The only customers who could possibly be willing to book a trip right now – and pay cash – are people, likely elderly, unconnected to the internet where all the unsavory information about Vantage Deluxe World Travel lives.
Last week, the Pennsylvania attorney general filed a lawsuit against Vantage Travel, claiming that it has taken advantage of the elderly in that state.
And I'm continuing to receive phone calls from confused customers every day who are just finding out through a cancellation notice or a news report that there is trouble at Vantage Travel.
Packing and unpacking for an expensive trip to the airport
For Gena Tharp, it's important to her that you hear her story. She hopes you'll share it with others so no additional people end up in the situation she and Lonnie have found themselves.
I finally unpacked our bags this week. As I put our clothes back in the drawers and closets, I felt like I was in a video, and it was playing backward. It's a terrible situation. We're both overwhelmed and exhausted. Shouldn't I be on the Douro right now with my husband creating memories and having a fine glass of wine?

Thank you for telling our story. I hope it can help shine a light on what's really happening and how Vantage is hurting people.

Gena Tharp
The Bottom line
It's never a good idea to purchase travel insurance or trip protection from your tour operator. You can get a more comprehensive policy, likely at a lower cost, when you buy directly from a travel insurance company. But if you do choose to buy through your tour operator, it's imperative that you read the entire policy so you understand exactly what you're buying.
Travelers can use a site like InsureMyTrip to compare various travel insurance policies and even get a free quote. (*Consumer Rescue is an affiliate partner with InsureMyTrip and we may receive a small commission at no cost to you if you purchase insurance through that link.)
Whatever travel insurance you choose to buy, remember that you have 10-14 days to read through the policy in its entirety before it becomes nonrefundable. Use that time to make absolutely certain you've purchased the coverage you want and need.
For additional reporting on the unfolding situation at Vantage Travel and to learn what you can do if you're impacted, see: What to do if Vantage Travel canceled your trip.
Is this the end of the line for Vantage Travel? (June 20 update)
At just after 9 a.m. today, I began receiving messages from Vantage employees who attended a meeting this morning and were informed that the entire team was being laid off. The call center is now closed without any explanation from the company.
I reached out to Rossella Mercuri, the general counsel for Vantage Travel, to ask what this means for all the customers who are owed refunds. She appears to have an auto-responder set and predicts she will answer in 7-10 days!
Hello, Your email is very important to me and I am happy to assist you. At this time my response may be delayed and I expect to respond within 7-10 days.

I appreciate your patience as I strive to address any matters that come to my attention.

Thank You,

Rosella Mercuri
I will continue to update as I learn more. (Michelle Couch-Friedman, Consumer Rescue)
---
Post-publication updates:
*July 16, 2023: Vantage Travel is bankrupt. Here's what customers need to know
*Aug. 20, 2023: Vantage Travel is sold to Pacific Travel Partners. Here's what the sale means to customers.
Last Updated on September 20, 2023 by Michelle Couch-Friedman