Over two years ago, All Nippon Airways (ANA) canceled Jurian Yee's flight to Japan. ANA promised that it would soon send a $1,296 refund through Expedia. But it never did materialize.
Now a frustrated Jurian (via his dad) is asking the Consumer Rescue team for help. He's hoping we can nudge ANA to send that refund so he can finally take his long-awaited trip to Japan.
But after so much time, is this a lost cause? Let's find out.
Planning a trip to Japan just before a global pandemic
This story begins many months before the traveling world ever considered that a global pandemic could shut down the entire industry. In September 2019, Emmett Yee with his family decided the following spring would be the perfect time to travel to Japan.
Using the Expedia website, Emmett booked three ANA tickets to Osaka from Cincinnati, Ohio. Next, he booked one ANA ticket for his son Jurian from Columbus to Osaka.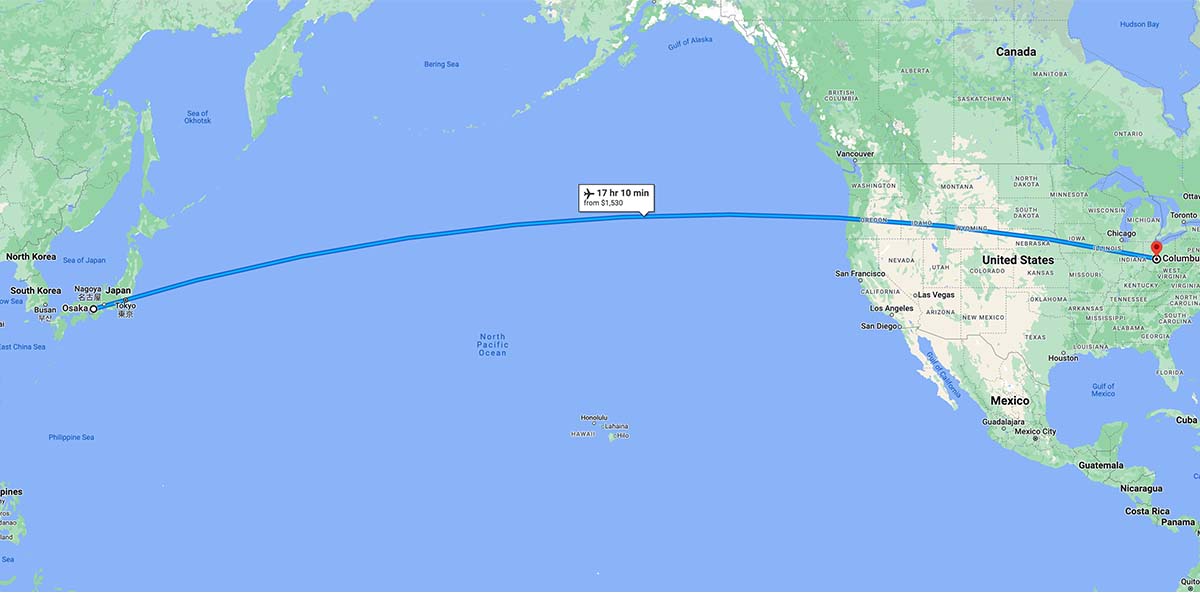 With the flights confirmed, the family began planning the rest of the details for their upcoming adventure to Japan.
Of course, you know how the next part of the story ends. The Yees would not be seeing the famous cherry blossoms in Japan that spring.
By February, the coronavirus had begun its terrible creep around the world. In fact, that month, the Princess cruise ship Diamond was locked down in Tokyo after one passenger was diagnosed with COVID-19. Over several weeks in quarantine on the vessel, hundreds of additional guests became infected.
Given the alarming situation unfolding in Japan (not just on the cruise ship), Emmett and his family decided they would postpone their trip.
As a savvy traveler, Emmett knew if they canceled the flights before ANA was forced to do so, the airline would only owe them a future credit. But if ANA canceled first, it would owe its passengers a cash refund. It seemed likely that the flights would soon be canceled, so the family waited it out.
That was a smart move.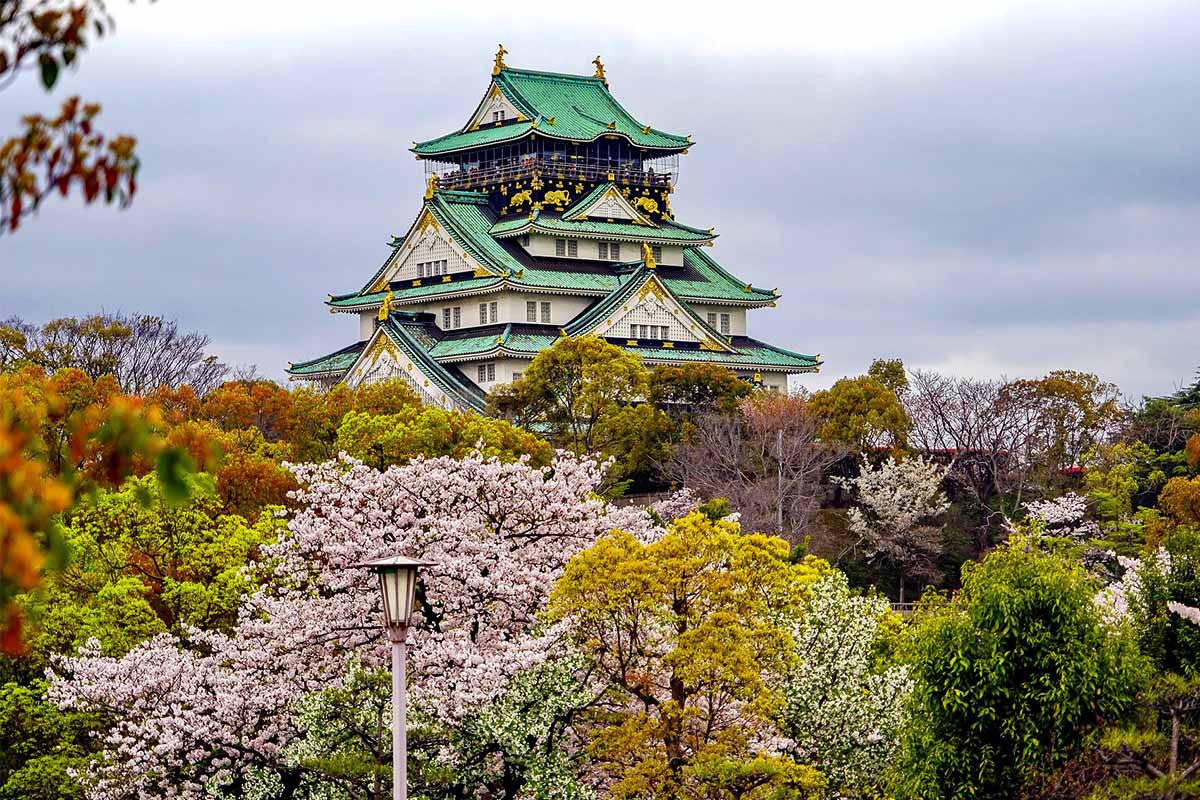 Expedia: ANA has canceled your flight and will refund your tickets
The family didn't have long to wait. In March, Emmett received an email from Expedia.
The email said that ANA had canceled our flights to Japan and that we could get a refund or a credit. I indicated that we wanted a cash refund. There was no reason for us to accept a future flight credit. We wanted ANA to give us a refund.

Emmett Yee
We know that many airlines and booking agents overtly encouraged their customers to accept vouchers instead of cash refunds during the first months of the pandemic. Unfortunately, my advocacy team and I saw a lot of airline shenanigans during those early days.
But the Department of Transportation put a stop to all of that by issuing a warning to the airlines, reminding them of the requirement to refund airfares after a cancellation.
That enforcement order from the DOT ended most of these schemes designed to force passengers to accept vouchers when the airline owed them cash.
Expedia: Your refund from ANA will be processed soon
In fact, soon ANA had sent the refund it promised – for three of the four tickets. But ANA had not refunded Jurian's separate ticket.
"I checked every day expecting to see it credited to my card as well," Emmett recalled. "I called Expedia, and the agent told me ANA hadn't processed the refund yet, but it would be soon."
By the time Emmett contacted Consumer Rescue about his missing ANA refund, it had been 32 months since Expedia assured him the missing $1,296 would soon appear.
The word "soon" had taken on a whole new meaning.
"I had just about given up ever seeing this money again," Emmett explained.
But then he heard about Consumer Rescue after reading my travel ombudsman column at The Points Guy.
"You're my last hope of getting a credit or a refund from ANA or Expedia," Emmett told me. "Can you help me?"
I hoped we could.
Consumer Rescue investigates: Where is this refund?
When I went through Emmett's paper trail, it was clear that he had mostly given up on this refund when it didn't materialize after a year. That was understandable. During the pandemic, many travelers gave up on refunds after months and even years of trying.
A significant number of companies created customer service protocols seemingly designed to frustrate consumers.
But in my experience, Expedia is not one of those companies. Our executive contact at Expedia and her team are always quick to fix any problem that our advocacy team brings to them.
So after confirming that ANA owed a refund for Jurian's ticket, I knew it was time to reach out to Expedia.
Asking Expedia: Why won't ANA send the refund?
Hi ****

How are you? I have an Expedia case here concerning a missing flight credit from ANA/ Expedia.

Emmett Yee bought his son a ticket on ANA for a trip to Japan in March 2020.

Of course, the flight was canceled (by the airline), and Japan has been shut down since then until (I believe) September 2022. Emmett has been trying to rebook his son on the same itinerary, but he says a voucher or refund is nowhere to be found.

Could you have a quick look and see what's going on? It's pretty significant ($1,296). Thank you!! 😊

Michelle to Expedia
And within 24 hours, Emmett's long struggle to get that refund came to a pleasant ending – but not in the exact way we would hope.
The good news: Expedia will issue a refund if ANA won't
The good news is that Emmett finally has his refund for the flight ANA canceled. The disappointing news is that the airline didn't respond to Expedia or provide this refund.
In the end, Expedia reviewed the case and agreed that ANA should have issued a refund for Jurian's ticket. The airline should have done that at the same time as the other tickets were refunded. But ANA didn't do that and didn't respond to Expedia's request for an update or help handling their customer.
Hi, Michelle – I'm confirming we went ahead and refunded the customer after determining that the airline (ANA) had not completed the refund as requested.

Thanks for giving us the opportunity to look into this.

Expedia to Michelle
Emmett is pleased that Expedia processed the refund that ANA would not. And he'll definitely think twice about using the airline for his family's future trip to Japan.
How to get a refund from ANA
If ANA owes you a refund here are the steps you can take to get it.
The bottom line
Because the pandemic hit the travel industry so hard these past several years, we've seen many previously unheard of company-centric, customer-unfriendly shenanigans. Now more than ever, travelers have found it necessary to engage in lengthy battles with airlines, cruise lines, and hotels for refunds they are rightfully owed.
If you or someone you know is one of those frustrated travelers, Consumer Rescue is here. You can submit your request for mediation, and our advocacy team will be happy to investigate and help you, too – always in a friendly way and always free of charge. 😃 (Michelle Couch-Friedman, Consumer Rescue)