If you suffer a sudden medical emergency during a cruise, could the ship leave you behind in a foreign country? Much to his dismay, NCL passenger Andrew Goldstein found out that the answer is 'yes.'
During his last cruise aboard Norwegian's Breakaway, the medical team informed him that he required an immediate blood transfusion. Unable to provide such a service on the ship, the cruise line sent him to the hospital on St. Kitts. But when Goldstein tried to reboard the cruise ship hours later, NCL denied him boarding.
The Breakaway sailed away without him.
Goldstein's tale is an unfortunate example of why all travelers should be certain to assess their need for travel insurance — before they find themselves in a medical emergency abroad. He wants a refund for his missed cruise and reimbursement for his additional travel and medical expenses. But is this a reasonable request?
Feeling unwell on Norwegian Cruise Line's Breakaway
Goldstein was on a 14-day Caribbean cruise when he began feeling unwell. He visited the ship's medical center. The staff advised him that he needed to have an EKG and a blood test. He refused both and returned to his cabin.
Still feeling ill the next day, he revisited the medical center.
"I agreed to have the tests that I opted not to have done the prior evening," he told us. "But in addition to these two tests, the staff did a lot more without my consent."
NCL: "We can't give you a blood transfusion on the ship."
Later that evening, Goldstein received his blood test results, and it became clear he needed further treatment.
"The doctor told me that my hemoglobin was very low (less than 6) and that I needed a blood transfusion," Goldstein recalled. "He said the hospital in St. Kitts should do it the following day."
The next morning, an NCL crew member escorted him off the ship and to the hospital in St. Kitts. There, the hospital staff told Goldstein that it would take two days for the correct blood to arrive for his transfusion. Unwilling to wait for this treatment and not pleased with the quality of the medical facility, he checked himself out. Then he took a taxi back to the port.
"I could see that the cruise ship was preparing to leave without me!" Goldstein recalled.
Relieved that he had made it just in time, Goldstein rushed out of the taxi. But as he attempted to board the ship, NCL's medical team quickly informed him that he could not complete the cruise. Neither the local hospital nor the medical personnel on the Breakaway would clear him for further travel.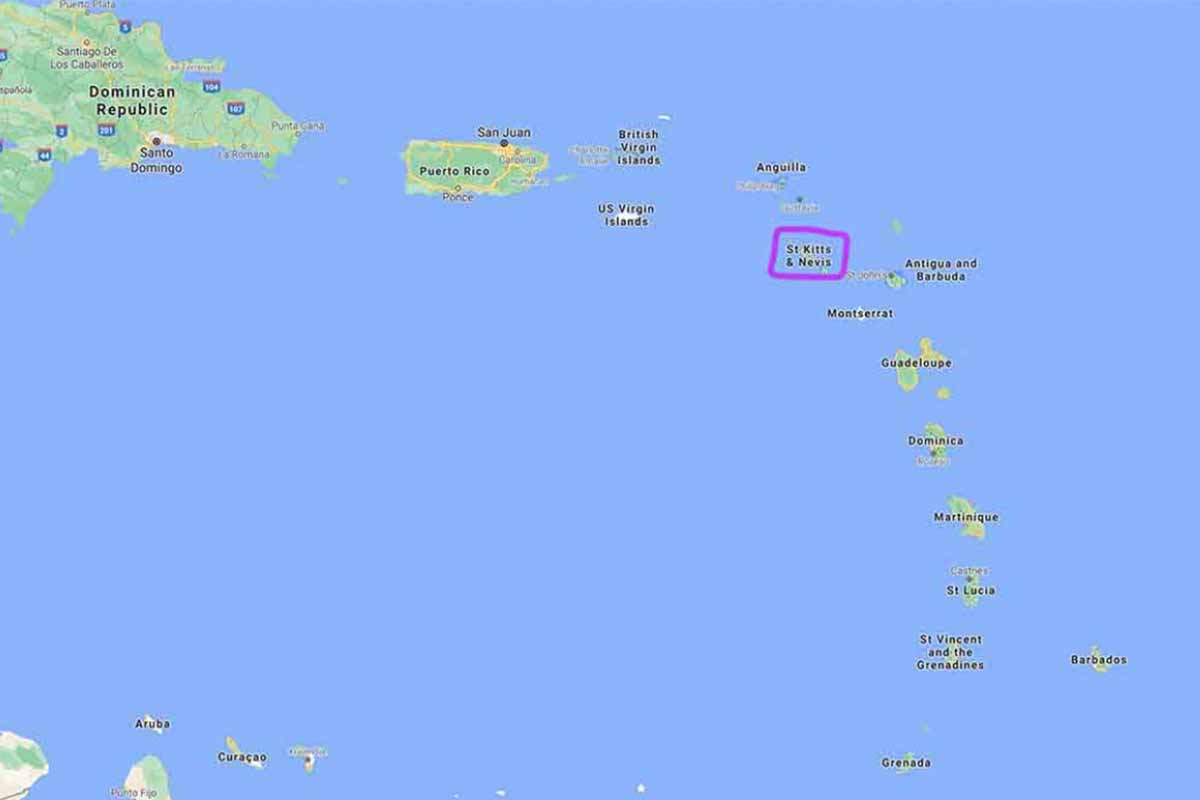 Stunned but left with no other option, Goldstein made his own arrangements and flew home from St. Kitts.
Convinced that NCL had improperly denied him reboarding the ship, he asked the cruise line for reimbursement for all his expenses.
Could NCL have provided a blood transfusion?
When I read Goldstein's complaint, his lofty expectation of how the medical center on the Breakaway should have handled his self-described "serious medical condition" surprised me. He told me:
Clearly, the best and safest option would have been if the cruise line allowed me to stay in my cabin. NCL could have easily found a A blood donor(s) for A+ blood on The Breakaway and the medical center could have done the transfusion. I could taken iron supplements, eaten iron-rich foods, and rested a lot. I would have then been in stable condition when I arrived in New York City. There was no need for the cruise ship to leave without me — and abandon me in a foreign country.
Regular readers of my column know that I'm always ready to go to bat for a consumer who has a problem with a cruise line.
But in this situation, I could not. Expecting NCL to search for a suitable blood donor, do all the required laboratory testing of the blood, and perform a transfusion aboard the ship in a nonemergency situation wasn't reasonable.
Goldstein's complaint letters to NCL accused the doctor and captain of the Breakaway of making "very bad decisions." He said that the decision to allow the cruise ship to leave without him put his life in danger. He demanded that the cruise line send him his refund and reimbursements "by overnight mail — within one week."
Cruise ship passengers need travel insurance
The hostile nature of Goldstein's letters to NCL likely alienated him from any executive who may have read his complaint. As I point out in my article about getting good customer service, this type of aggressive strategy rarely ends in a consumer victory. And it wasn't successful for Goldstein either.
If Goldstein had purchased a good travel insurance policy, it could have covered all of his expenses associated with the cruise ship leaving without him — including his medical expenses and his evacuation from St. Kitts. The trip insurance company could have made all of his return travel arrangements for him — alleviating much of his anxiety.
But Goldstein did not purchase any travel insurance for this trip. That was a mistake – but not an uncommon one.
From the many requests for help that my Advocacy team receives, we know that a significant number of cruisers are unaware of the precarious nature of cruising without travel insurance. These travelers are shocked to discover that most health insurance policies aren't valid internationally (including Medicare — unless you have purchased additional supplements).
If you choose to travel internationally without a valid insurance policy and you get injured or become ill abroad, the expenses will be all yours — as Goldstein found out. And make no mistake, even if the cruise line could have provided the blood transfusion, the price would have been astronomical. Medical treatment on board a cruise ship is shockingly expensive.
The cruise was forced to leave without you for medical reasons.
In its response letter to Goldstein, NCL explained that:
Please understand that guests who leave the ship early for personal or medical reasons are not entitled to a cruise refund, as stated in our brochure and contract of passage.

Although our records show you did not purchase the passenger protection program offered by Norwegian Cruise Line, if you purchased travel insurance through an independent agency you may wish to file a claim with your insurance carrier for the days you were ill, and also for your out of pocket expenses.
I reviewed the terms and conditions that NCL is referencing. In the section entitled "Refusal of Passage" I found the pertinent information for Goldstein's case:
NCL reserves the right to decline to accept or retain any person as a passenger on the cruise at any time. NCL shall not be required to refund any portion of the fare paid by any passenger who must leave the ship prematurely, nor shall it be responsible for lodging, medical care expenses, meals, return transportation or other expenses incurred by the passenger.
When I explained why our team could not successfully mediate his case with NCL, Goldstein reiterated that if the cruise line had just left him in his cabin to relax, he would have been fine.
Perhaps — but what if his condition had worsened at sea? There is no way anyone, not even Goldstein, could have predicted the course that his illness would take. And a cruise ship medical center is not the place you want to find yourself in a real medical emergency.
The bottom line: If a cruise ship must leave without you because you need a blood transfusion, we can't help
NCL pointed out to Goldstein:
Please note that the shipboard medical facility is equipped to provide basic medical care; we cannot offer care for conditions requiring specialized expertise or equipment.
…Like a blood transfusion on the cruise ship.
Our advocacy team receives many letters from consumers who want to invoke the benefits of a good travel insurance policy even though they did not purchase one. Unfortunately, we can't help in these cases. What we can do is continue to stress how beneficial travel insurance can be when faced with unexpected illnesses and accidents — before and during your travels.
The bottom line is that if your cruise ship must leave without you because you need advanced medical care, we can't mediate a refund, unfortunately.
Hopefully, his story will serve as a reminder to future travelers. Even if you think you are healthy and strong, you may want to consider travel insurance. A good policy will protect you against life's unanticipated calamities. And that's exactly the purpose of travel insurance.
How to make sure that you have the proper insurance coverage before your next trip abroad
Call your health insurance company:
The first thing you'll want to do is call your health insurance company and find out if you have any coverage for the destinations on your itinerary. If your trip is international, the answer is likely that you do not. However, if you do have international coverage, ask for a copy of that part of your policy (in writing). Make sure you understand how to use your insurance abroad. In most cases, if you're injured or become sick internationally, you will need to pay the bill upfront and submit the receipts to your insurance company. And don't forget those receipts are required for reimbursement. (See: Hurt on vacation? Don't make this insurance mistake.)
Shop for travel insurance:
If you find that your health insurance policy does not cover medical treatment abroad, you'll need to go shopping for a trip insurance policy. InsureMyTrip can help make your travel insurance shopping easy. On that site, you can enter your personal details, and you'll be provided with a variety of policies from various companies. Carefully read through all the types of coverage and determine what best meets your needs. Remember, if you have a preexisting condition, you'll need to call the insurance provider directly to make sure that you are purchasing the proper policy. (* InsureMyTrip is an affiliate partner of Consumer Rescue. If you purchase insurance through that link, we may receive a small commission. This comes at no cost to you. Note: I have been recommending InsureMyTrip to travelers for years – long before this affiliation. It is a service I find very useful.)
Read through the entire travel insurance contract:
Travel insurance can be confusing. Those policies contain pages and pages of details. Consumers need to read through every part of that contract to ensure that they're purchasing something that meets their needs. But the good news is that every travel insurance policy sold in the U.S. comes with a 10-14 day lookover period. That gives the traveler plenty of time to thoroughly read the entire document. Remember, most policies sold today are "named perils" policies. That means only events that are specifically named in the document are covered. So make sure that everything you want to be covered is included. If it isn't, you can ask for a refund in that lookover period and make an alternative choice.
Keep in mind what a good travel insurance policy covers:
One last thing to remember, medical treatment is not the only thing to consider when you decide if you need travel insurance. A comprehensive travel insurance policy can also cover you if you need to be evacuated from your trip, if you lose your job before your vacation, if a travel provider becomes insolvent, and for a multitude of other unexpected situations. So it's imperative to think about your entire picture when you consider your need for travel insurance. (Michelle Couch-Friedman, Consumer Rescue)