What if you don't feel safe after you check into your next Airbnb rental? That's the frightening situation that confronted Ericka Wilson and her sister during a short vacation to Puerto Rico. They didn't expect luxury, but they did expect to be able to lock the front door. When that wasn't possible, they wanted to hit the eject button and get a refund.
So why was the refund request for their three-hour stay rejected? That's what the sisters want our advocacy team to find out.
Question:
My sister and I planned a girls' getaway to Puerto Rico. We weren't expecting The Ritz Carlton, but when we arrived at our Airbnb rental, we were very disappointed. We took an elevator to the 15th floor to a dingy, narrow hallway with locking gates surrounding each apartment door.
The gate to our Airbnb rental had a broken lock. So I immediately contacted the owner. He insisted that this was user error. He said that the cleaning lady would come in the morning to train us on how to operate the door. I reached out to Airbnb and expressed our safety concerns. We told the Airbnb agent that the rental didn't feel safe without a locking door. She continued to refer us back to the owner.
Since we didn't feel safe, we packed our things and left the Airbnb apartment. We went to the Marriott, and we remained there for the rest of our trip. Can you help get our money back? Ericka Wilson, Alexandria, Va.
Answer:
What a frustrating experience. You were looking forward to a fun girls' weekend in Puerto Rico. But with no locking front door, it's no wonder you didn't feel safe in that Airbnb rental.
Although the listing for this property did not specifically mention a locking front door as part of its amenities, you assumed that feature would be included. That assumption seems like an entirely reasonable expectation to me.
But when you arrived and found that the Airbnb's door could not be properly locked, you didn't feel safe at all. You were in an unfamiliar town — in a building where every other door was fortified with a steel gate with a functioning lock.
And on top of this problem, you began to look around the apartment and other issues appeared. It seemed that the maid had not visited in some time.
The apartment was dirty. You snapped some pictures and made a video of the unit.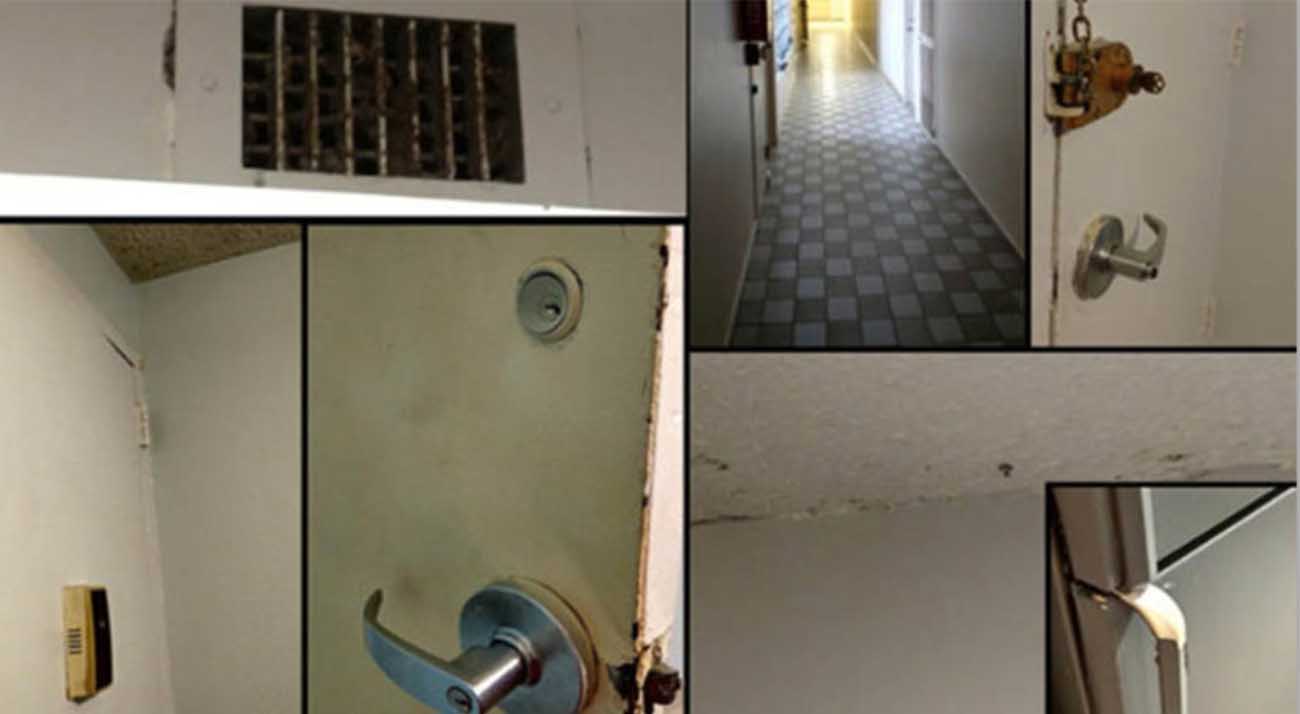 Video and photographic proof of a problem
The video you sent me showed that the heavy steel door covering the interior door of the apartment could easily be opened from the outside if the lock was not engaged. That was a significant problem since you couldn't engage the lock — the door didn't line up with the bolt lock.
The photos also showed that the interior door appeared warped and did not close completely.
You continued to try to get some help from the owner, who said he might send a locksmith. Hours later, when that had not happened, you and your sister gave up. You went to the local Marriott and stayed there for the rest of your vacation.
It's unclear why Airbnb did not immediately respond to your concerns about the safety of the unit. You followed all the steps of the Airbnb resolution process, but instead of helping, the representative told you that you wouldn't qualify for a refund if you left.
If you don't feel safe in your Airbnb, shouldn't you get a refund?
Instead of attempting to re-accommodate you as she should have, the Airbnb agent just reiterated what the owner told you. The host insisted that the problem was that you didn't know how to use the lock. The agent repeated the offer for the "training" from the maid in the morning.
In other words, you received no useful assistance from this particular Airbnb representative.
After your long, frustrating first day of what you had hoped would be a relaxing vacation, you and your sister went to bed. The next morning you awoke to find an email from that same Airbnb agent giving you, inexplicably, just four hours to respond if you wanted to qualify for a refund.
This four-hour refund window expired at 4 a.m.
For obvious reasons, you missed the strange 4 a.m. deadline given by the Airbnb representative. But with that, Airbnb told you that you wouldn't be receiving a refund.
Then to make matters worse, the owner tried to charge you for a locksmith to come out and fix the door.
He told Airbnb that you somehow broke the lock on the steel gate. You were astounded — and vowed never to use Airbnb again.
What went wrong in the Airbnb resolution center?
When I looked over your paper trail, it looked like Airbnb had dropped the ball on this one. In fact, I could not detect anything that you had done that veered from the required Airbnb resolution course.
You immediately alerted the host and Airbnb that there was a problem that caused you and your sister to question the safety of the property.
Then you gave the host ample time to send a locksmith or even bother to bring himself to the unit to try to secure it. (His continued insistence of waiting for the maid, the next day, was not in the spirit of good host/guest relations.)
You also gave Airbnb multiple chances to correct the problem. And you even went out to dinner and patiently waited for their resolution before hitting the eject button from this Airbnb rental.
Lastly, you thoroughly documented the safety problem at the unit with pictures and a video.
I contacted Airbnb on your behalf and sent those photos and your video. That evidence provided strong proof as to why you and your sister didn't feel safe at this Airbnb.
Good News from the Airbnb team: Here's your refund
The Airbnb resolution team responded swiftly and granted your full refund. Beyond that, they offered you an apology and agreed that their representative handled your case improperly. Because this problem concerned an immediate safety issue, you should have been offered a new rental or a refund. That representative will be receiving retraining.
And the host will also be made aware of the importance of the safety of Airbnb users. He will be required to make sure that all locks are in place and in working order before renting his apartment again.
This outcome. pleased you. You told us that the Airbnb representative who called you this time, "Seemed very sincere and apologized, spoke about training the other team, and was just wonderful!" Your outlook on Airbnb has greatly improved.
You ended your letter to me by saying, "You may not realize this, but your support did more than earn a refund but also reduced stress in two households – my sister's and mine."
And this is most certainly why our advocacy team is here — facilitating fair and reasonable resolutions between consumers and companies. In this situation, something went wrong, but Airbnb, with a little nudge, corrected the problem, offered you your money back and has now retained a customer.
You told me that you'll use that refund to give a girls' getaway another try. I call that a perfect resolution! 🙂
This what to do if you don't feel safe after you check in to your Airbnb rental
*Before you go: Here's an Airbnb guest who had the opposite problem: She locked herself out of the vacation rental and couldn't get back in.
Last Updated on April 11, 2023 by Michelle Couch-Friedman