Lee Smith believes she just had the worst Airbnb experience ever. And after you hear — and see — what she (and her cat) endured during the past month, I think you might agree.
Her tale is a harsh reminder of the risky nature of shared-space rentals. Lee assumed the Airbnb host had properly vetted the man with whom she would be sharing an apartment. Unfortunately, that doesn't appear to be the case.
Renting a "fabulous" Airbnb in Toronto for three months
In late August, Lee was looking for a three-month apartment rental. Because of the pandemic, she had lost her job as a baker, so affordability was important.
"I've used Airbnb in the past, so I thought that would be a good place to start my search," Lee recalled. "Keeping my budget in mind, I looked at the shared-space rentals."
Lee says after some time browsing the Airbnb site, she came across a property that looked promising. The title of the listing called it "Fabulous."
The photos of the property showed a basic but clean apartment. The cost fit her budget, and Lee noted that Airbnb had deemed the host a SuperHost. According to Airbnb, SuperHosts are "experienced hosts who provide a shining example for other hosts and extraordinary experiences for their guests. Once a host reaches Superhost status, a badge will automatically appear on their listing and profile to help you identify them."
That little badge boosted Lee's confidence about the listing. The photos alone gave no clue that booking this property could end up being her worst experience ever with Airbnb.
But then the host told Lee something that, looking back, she should have taken as a giant red flag.
"Before I booked the property, I asked the host about the roommate," Lee remembered. "She told me that he's a nice guy — a drinker who keeps to himself. She said I wouldn't have any problems with him."
Although Lee was a bit concerned about living with an older man, the host vouched for the prospective roommate, and the price was right. Pressed to find a place to live that would fit her budget and welcome cats, Lee confirmed the three-month rental.
The SuperHost badge on the listing had lulled Lee into a false sense of security — something she would soon regret.
Warning bells about this shared-space rental
Within a few days, Lee and her cat arrived at their new dwelling. Lee was pleased that she had so easily found a suitable temporary apartment and was eager to settle in.
But as soon as the host opened the door to the shared-space rental, her spirits took a nosedive. One look at the place set warning bells off in Lee's mind. She began to question her hastily made decision.
"The host met me and she was friendly," Lee recalled. "But the apartment didn't look anything like the way it did in the listing."
Lee says that although her room was clean, the shared part of the apartment was not. In fact, the kitchen and bathroom were filthy. Worse, when she looked around, she could find no cleaning supplies to correct the problem.
Things had suddenly taken a terrible turn.
Not knowing what else to do, Lee moved her things into her room. After all, she had prepaid for two months, so she decided to try to make it work. Once her cat settled in, Lee turned her sights on her next mission. She grabbed her pocketbook and headed out the door to buy the missing housekeeping products needed to make the space liveable.
As Lee returned to the apartment with the cleaning supplies, her spirits were rising again. She thought that once the place was clean, it would start to feel like home. But all her hopes were dashed when she made the acquaintance of her new roommate.
Lee was suddenly quite sure that she had made an error in judgment agreeing to live with this man — the one "who likes to drink, but keeps to himself."
"This is the worst Airbnb experience I've ever had."
Lee tried to be polite to her new roommate and introduced herself. But the dirty and disheveled state of the apartment mirrored the man's condition in front of her.
"He was hacking and spitting into the kitchen sink," Lee told me. "He didn't look well."
Lee complained right away to the Airbnb SuperHost, who lives in a downstairs apartment in the same building. To address her complaints, the owner told Lee she would clean the bathroom herself the next day. Lee spent the rest of her day cleaning the apartment while her roommate drank booze and coughed all evening.
"Later, I wanted to brush my teeth and wash my face, but I had to use the bathtub instead of the sink," Lee explained. "My roommate had spit phlegm and other gross stuff into the sink."
This experience was most certainly shaping up to be the worst Airbnb rental of her life, Lee thought.
Trying to live with a drunk in this horrible shared space rental
Over the next two weeks, Lee spent her days obsessively cleaning the apartment. She says it became increasingly clear that her roommate didn't just like to drink — he was an alcoholic.
Lee made almost daily complaints to the host about her roommate's lack of cleanliness.
"I told her that he hacks stuff into every sink, in the toilet and in the bathtub," Lee reported. "Her response was to provide him with a small garbage can that she told him to use instead."
Lee says the makeshift spittoon had no impact on her roommate's behavior.
At night, she would try to fall asleep while her roommate would make loud hacking noises until he passed out. The paper-thin walls of the shared-space Airbnb rental made rest virtually impossible.
After it became clear that the situation was intolerable, Lee started sending messages to Airbnb asking for help. She wanted out of the long-term lease. Unfortunately, because of the coronavirus pandemic, there were extended response times from the rental company. But Lee continued to document her situation and send requests for assistance to Airbnb.
This Airbnb is not up to its described standards. I have to do all the cleaning of our shared space every single day to make it usable. I question why the host who knew this roommate, an older man, is a troubled alcoholic, still gave me, a young woman, this room to share with him.

Lee to Airbnb
Another evening as she tried to sleep, she sent an additional plea to Airbnb.
I'm trying to fall asleep now. I hear him in the bathroom, hocking up spit. It's just such a weird situation. And I'm paying $800 a month to be uncomfortable and avoid using the washroom. And when I absolutely have to use it, I have to clean it every time before I can. [The host] didn't even offer me cleaning supplies. I bought my own. I haven't even washed my hair in almost a month because I can't stand being in there for long. It's disgusting!

Lee describing her worst Airbnb experience ever.
And here is the cheerful (non) response that Smith received.
Hi Lee Smith,

Good day!

I'm Cristine, and I am one of the Support Ambassadors from Airbnb. My sincerest apologies for the delayed response. Due to the high number of inquiries we are currently receiving, we cannot respond as quickly as we would like to. Now that I have your case, I will try to get this resolved as quickly as possible.

Airbnb "Support Ambassador"
With her complaints to the Airbnb resolution center going nowhere, Lee searched the internet for additional help. That's where she found an article I had written about another Airbnb guest who had a terrible experience. (See: If you hate your vacation rental and leave, can you get a refund?)
Lee hoped I might be able to help her, too.
"Last night something terrible happened. This is truly the worst experience with Airbnb I've had."
When Lee's plea hit our helpline, she had been living under these awful conditions for a full month. Her paper trail showed that she had diligently documented all the problems and had been asking Airbnb for help for several weeks. She wanted to leave, but she didn't have the money to move to a new location. Two months' rent money was invested in the awful Airbnb that she felt trapped inside.
But the events of the night before had finally pushed Lee over the edge.
I didn't realize the extent of his alcoholism until last night. I heard a noise around 11 at night and he was on his back on the kitchen floor. There was white stuff all over his mouth and he was unable to get up or help himself. I helped him up as he was spitting all over the floor and soiling himself simultaneously.

I held a cup of water to his mouth so he could drink and did my best to carry him to his bed. Then I told the host what had happened and asked that she contact his family. I have to leave here ASAP. I've read [some of your articles] and see that you have helped other consumers get Airbnb refunds. Can you help me?

Lee in her request for help
No, this guest isn't exaggerating — this is the worst Airbnb
I went through Lee's lengthy paper trail. The situation, as she described, was horrendous. Of course, we know from experience that some consumers who contact us exaggerate their problems a bit.
And then some aren't exaggerating at all.
So we always read through a consumer's narrative with some skepticism when things sound so over the top.
But then I saw Lee's photos.
Those convinced me that Airbnb (and this SuperHost) owed Lee a refund for her terrible experience.
Will Airbnb refund this guest for her awful experience?
When Lee sent me the photos of this shared-space Airbnb, I was appalled, and that says a lot. What this young woman was forced to endure for 30 days because she didn't have the funds to go somewhere else was shocking.
I noted that the Airbnb representatives answered her each time that she sent an update throughout September. But there was never an offer to alleviate the problem by refunding Lee or putting her in an alternative apartment. I wondered if her complaints were being read by a human who could see the photos — or a computer bot.
Either way, I was determined to end Lee's torture ASAP.
Our executive contact at Airbnb is always swift to assist the consumers who reach out to our advocacy team. So it was time to make sure a human set of eyes saw the squalor that Lee (and her cat) had been forced to live in — and had paid for the "privilege" too.
Photos from this traveler's worst Airbnb experience
Hi *****! How are you?

I hope you're not eating your lunch right now because I have a really gross case here with photos. 😬

Lee Smith (and her cat) is in a shared Airbnb in Toronto right now and she's been trying to get out for a few weeks, but she has a long-term contract. The pictures of this property on the Airbnb site don't look anything like the photos she sent me. It seems like a very unsanitary apartment. Apparently, the host is a super host that rents the two bedrooms in her upstairs apartment to separate individuals. Lee's roommate is dirty and appears to have health issues. Lee would like to leave and receive a refund for October that she prepaid. She would also like Airbnb to consider a refund for the time she's spent in September in this place. I'm including the photos under my signature.

Do you think your team could look at this case and see what Airbnb can do for Lee? Thank you! 😊

Ps, Lee says last night her roommate was on the floor in his own drool, and she had to assist him. It sounds awful.

Michelle to Airbnb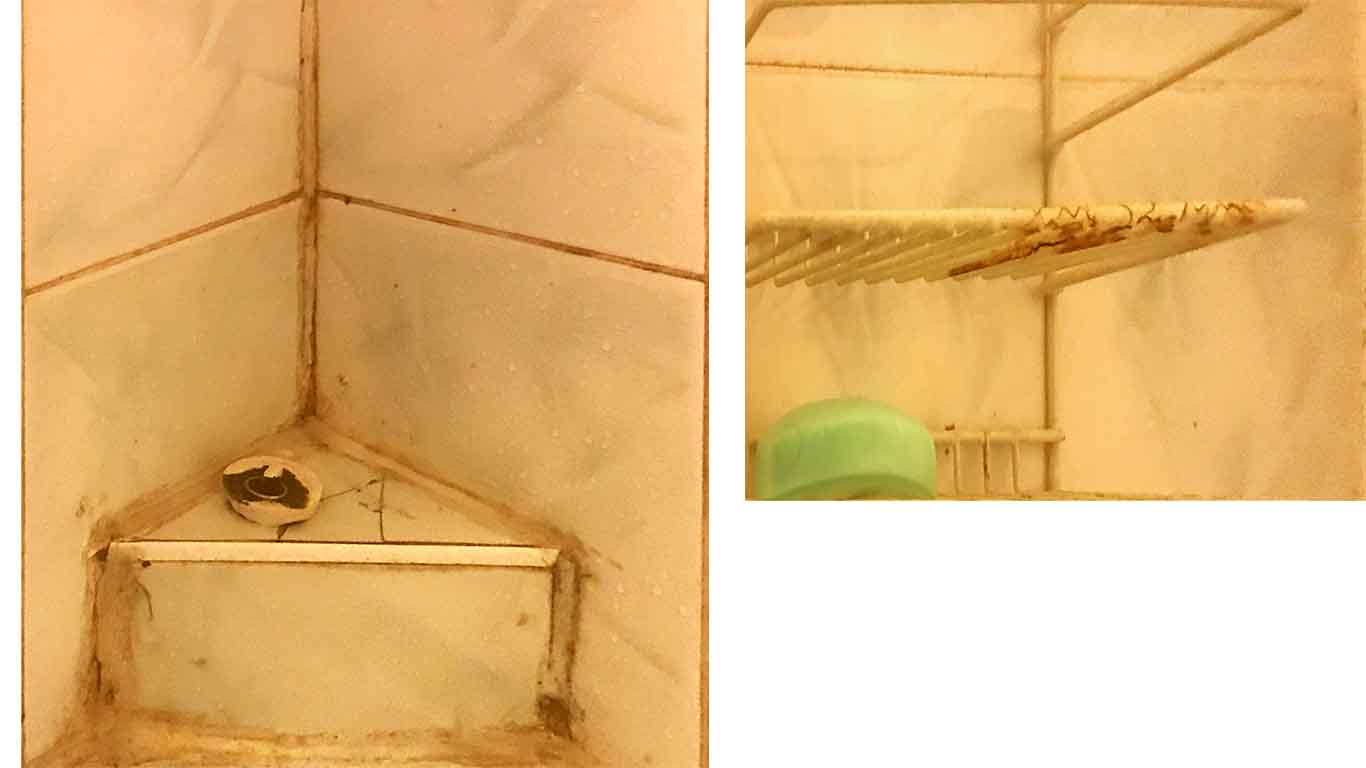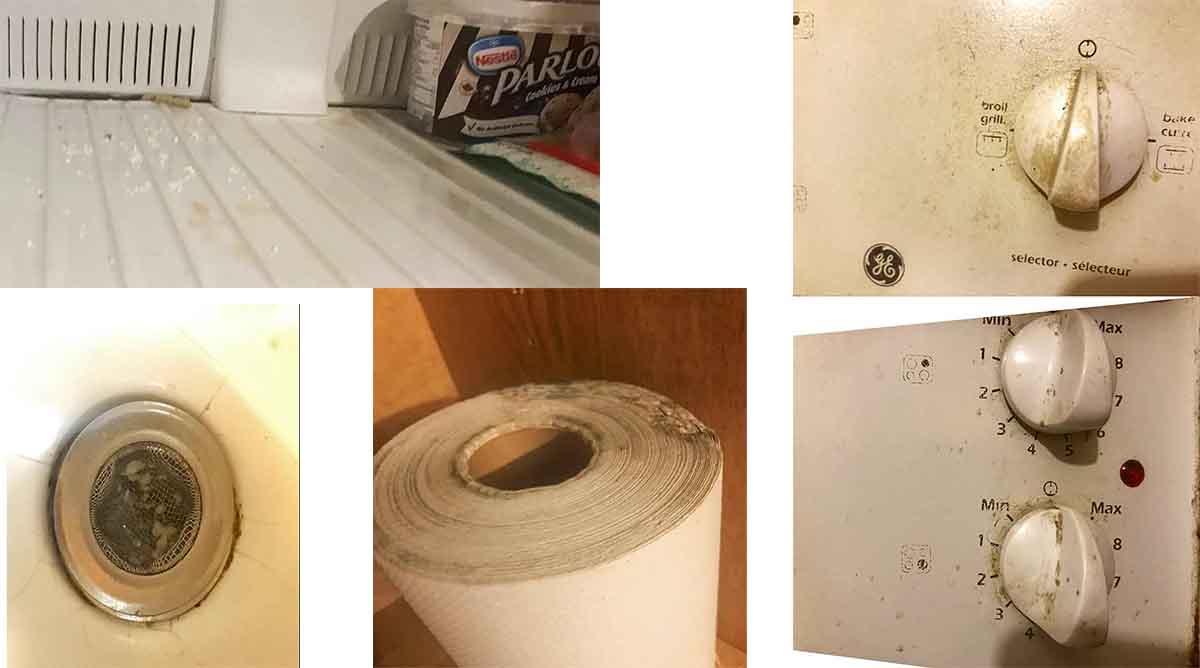 And a few more photos from (I think) the bathroom.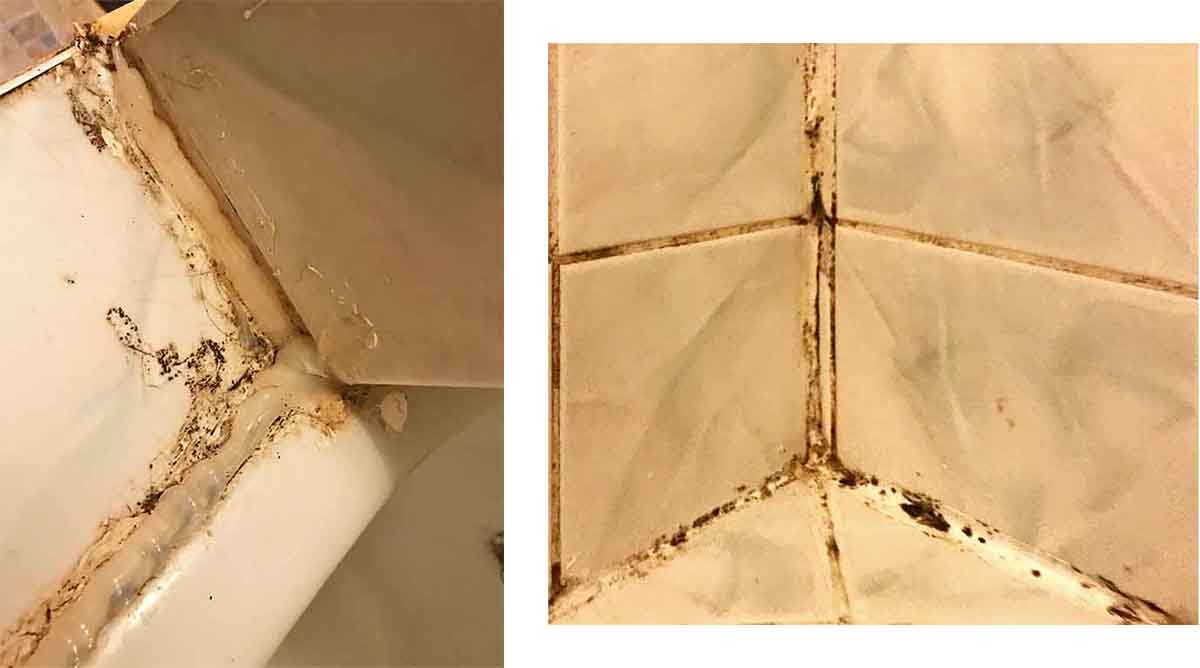 The Good News: Airbnb is sending a full refund
Within several hours of the Airbnb executive resolution team taking a look at those photos and the narrative Lee provided, she had the apology, the refund she deserved, and more.
Hi Lee,

My name is Diana, I'm a senior case manager here at Airbnb. I've taken over this case as it came to my special team's attention. I'm truly sorry for both your experience at your listing and with the delayed response from our Community Support team.

I want to make this right for you. I plan to refund you 50% of night's spent from the host ($721CAD) and the remainder ($874CAD) as a refund from Airbnb. Usually, we wouldn't refund this latter amount since you stayed the entire duration of the reservation, but given the time it took to reach our team and the run-around you received, I believe it is only fair to make this right and refund you in full.

I would also be willing to provide a 200 CAD discount toward a new booking, either in the form of a coupon or a refund if you already booked.

Best,

Diana (Airbnb executive resolution center to Smith)
And I'm happy to report, with this resolution, Smith and her cat are on their way to a new apartment. I hope that tonight they can both sleep in peace and quiet.
Michelle, THANK YOU SO MUCH. Your willingness to advocate on my behalf and get this kind of resolution. I am stunned. This is so beautiful, and I am very appreciative of your efforts. My mind is now at ease.

Lee Smith
How to lower your chances of booking a terrible Airbnb
Carefully consider if a shared-space rental is for you
In this case, Lee was misled by the SuperHost badge as we know others have been (See: Did this host forget to mention something really important?). But the host gave her some alarming information in their first email. Remember, in shared-space rentals, the rotation of renters can vary greatly. If a new, undesirable renter takes residence at the same time you're scheduled, it won't matter how other renters found the property. Ensure you're really OK with living with a stranger if you decide to book these types of rentals. It can be a crapshoot as Lee discovered. FYI: Vrbo does not allow shared space rentals so a host from that platform should never show up in the middle of the night planning on being roommates.
Read all of the reviews
Before you book an Airbnb rental, be certain to read through all of the reviews about the property. Sometimes negative reviews might be buried beyond the front page of the listing. Take your time and read through them all.
Proceed with caution if the property is new
Be aware that properties with no reviews (usually new properties) may be perfectly legitimate, but you'll want to do additional research. Airbnb offers a feature to send messages to owners before making the booking within the platform. Use that tool before you book a property. Some properties without reviews can be scams, so if an owner doesn't respond to you, move on. Do not book a property when an owner ignores your pre-booking inquiries.
Make all payments through the Airbnb system
Scammers often try to lure victims out of the safety net that Airbnb has in place on its site. A common tactic is that an "owner" will offer a discount if the traveler makes payment through a wire transfer or Zelle. Don't fall for it. This is a favorite tactic of internet prowlers. Remember, if you send a Zelle or wire transfer to a scammer, you aren't getting your money back.
Document your problem with photos and emails
If you end up with a problem with your Airbnb rental, make sure to use the Airbnb resolution center which you can easily download to your phone. Do not wait until after you've left as this guest did: My vacation rental has mice, shouldn't Airbnb give me a refund? If you need an executive contact for Airbnb, you can Just Ask Meera, Consumer Rescue's company contact finder. Make certain to take photos of all the problems with your rental.

If, despite all this guidance, you find yourself in a situation you can't solve with Airbnb, the Consumer Rescue team is here to help you. Please send us your request, and we promise to investigate. (Michelle Couch-Friedman, Consumer Rescue)
Before you go: This is a pretty terrible Airbnb experience, but here's a Vrbo fiasco that is in the running for the worst vacation rental ever.